Autodesk Connected Construction Cloud Solutions
Autodesk Construction Cloud connects workflows, teams and data at every stage of construction to reduce risk, maximize efficiency, and increase profits.
Connect workflows, teams, and data at every stage of construction.
Bring every project team together from design to turnover on a single construction software solution. Connect workflows and collaborate securely from a single source of truth.
Linked workflows move information between teams quickly, and critical context doesn't get lost along the way. Plan, escalate, and resolve work—all in one place.
Powerful, purpose-built tools for all construction stakeholders. Model the right workflows for your projects and easily manage how information is shared with partners, securely.
A solution for every step of design and construction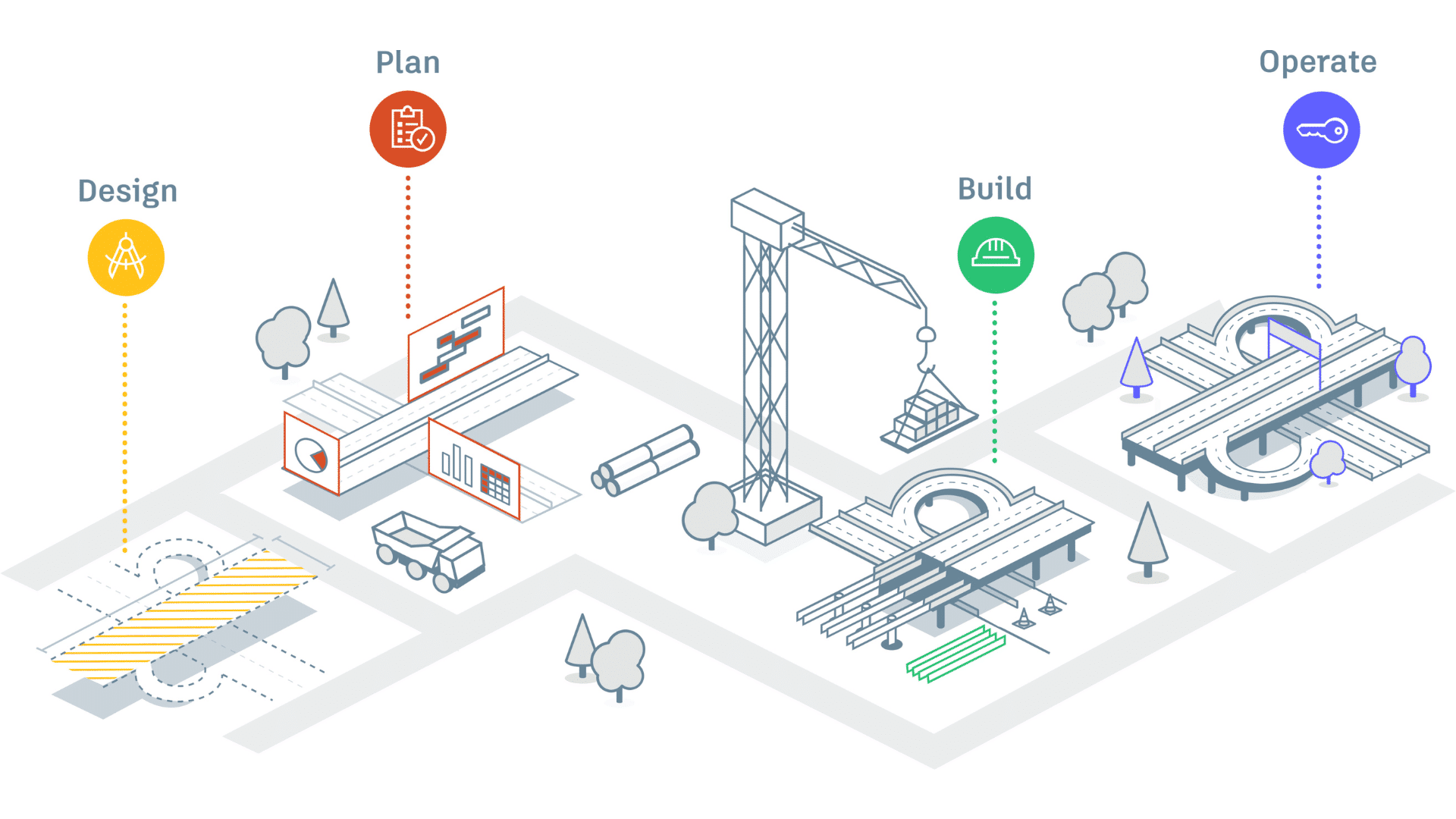 For General Contractor
Reduce cost and improve transparency by connecting the field and office.
For Subcontractors
Deliver on time and on budget with connected tools for the field and the office.
For Designers
Seamlessly collaborate on coordinated, constructible designs wherever you are.
For Owners
Connect with your build partners for greater visibility into your project portfolio.
Explore Key Autodesk Construction Cloud Products
We offer the best-in-class construction services and solutions
Interested in How SolidCAD Can Help?
At SolidCAD, we're transforming the way you conduct your construction business.
SolidCAD earned its Autodesk Construction Specialization and is equipped with a team of technical specialists that can help you get your team up and running with Autodesk's carefully crafted cloud tools that will solve key challenges on their own and transform the way you conduct business.
Contact us to get started on how we can streamline your processes, improve your construction workflow, and better execute on your next project.