Lumion 2023, is a new rendering experience.
Want to take Lumion on a test run? You can try it for free and discover everything Lumion has to offer:
✓ Includes the full range of features and content in Lumion Pro
✓ Complete content library of 6,903 objects and 1,357 materials
✓ Exclusive for businesses
✓ Customer support available
✓ Free for 14 days
What is Lumion 2023?
Lumion is an architectural rendering software that makes it easy to convey how your projects will translate into real-life experiences and emotions. As a 3D modeling software, Lumion empowers architects to transform their CAD designs into strikingly beautiful renders in seconds. Whether you model in Revit, SketchUp, Rhino, AutoCAD, ArchiCAD or many others, Lumion instantly breathes life into your designs with realistic trees, stylish effects, and thousands of objects and materials from the content library. No training required, and after a mere 15 minutes, you can learn to create jaw-dropping images, videos and 360 panoramas with lightning-fast speeds.
With intuitive tools, features and a large content library, there is no limit to how you can show your exterior, interior, landscape or urban designs.
Architectural visualization goes beyond showing form and function. It's about conveying emotion. Igniting a feeling. Showing how spaces affect people on a deeper level. Lumion 2023 empowers you to tell a story about your design that will move and inspire.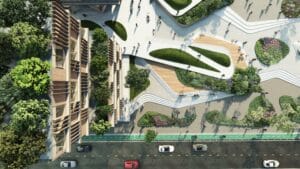 What's New in Lumion 2023?
Lumion 2023 makes it even easier and faster to go from imagination to final render. Take advantage of all the latest and greatest features by upgrading your license to the most recent version.
New render engine
Lumion 2023 represents a complete foundational shift. With a redesigned render engine that blends both rasterization and ray tracing, you can now achieve greater realism in your renderings with even less effort.
New lighting system
Light is one of the first things people notice about a design – whether they realize it or not. It impacts every detail of your architectural designs and can affect the mood in an instant. The new Lumion 2023 render engine combines rasterization with ray tracing techniques to give you greater control over your light, shadows, and reflections.
Materials & workflow
It's often the smallest details that help communicate your design most effectively. The reflections on a facade. The light passing through a curtain. A wet cobblestone street. When materials feel real, your design comes alive. With the ability to fine-tune these details in just a few clicks, you can create a visualization experience that speaks to all senses.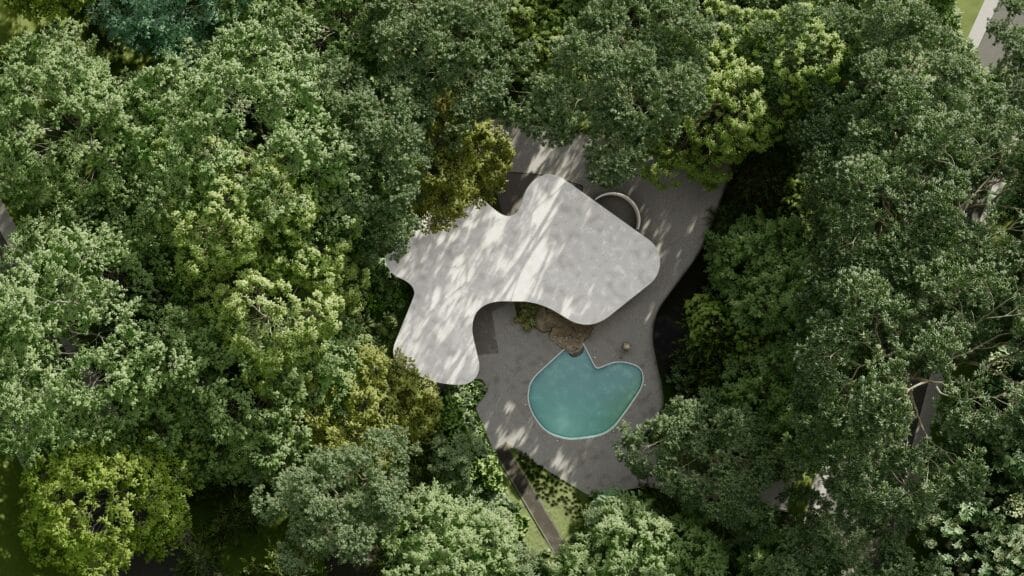 Content Library
Set the scene and show the life in any project, by instantly adding your choice of realistic objects, characters, and materials, whether it's a plant in the corner of a room, the cars passing by a building, or the wooden finish of a chair.
Scene building experience
Building your scene is one of the most creative parts of the rendering process. It's the moment you watch your design take shape and make inspired decisions about how it should look and feel. When you're working in build mode, you don't want anything slowing you down. Lumion 2023's upgraded build mode prioritizes ease of use and eliminates any hurdles that might stand in the way of your vision coming alive.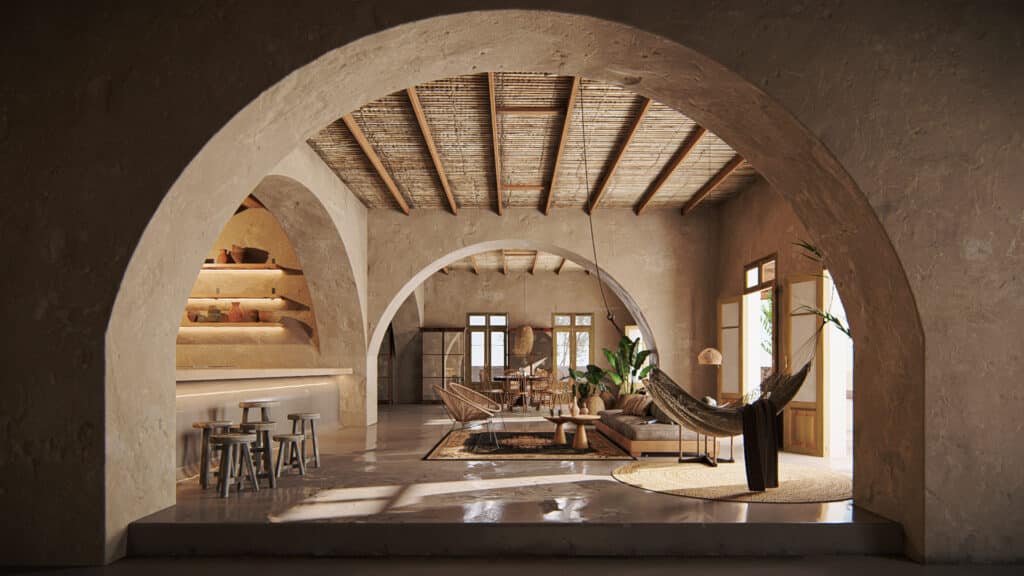 Post-processing
Lumion was designed to simplify every step of the visualization process, including the finishing touches you make to your renders. With an improved post-processing stack, it's now even easier to fine-tune your renders, without having to leave the software.
Rendering outputs
Lumion significantly reduces the time and effort required to create compelling, high-quality visualizations of your design.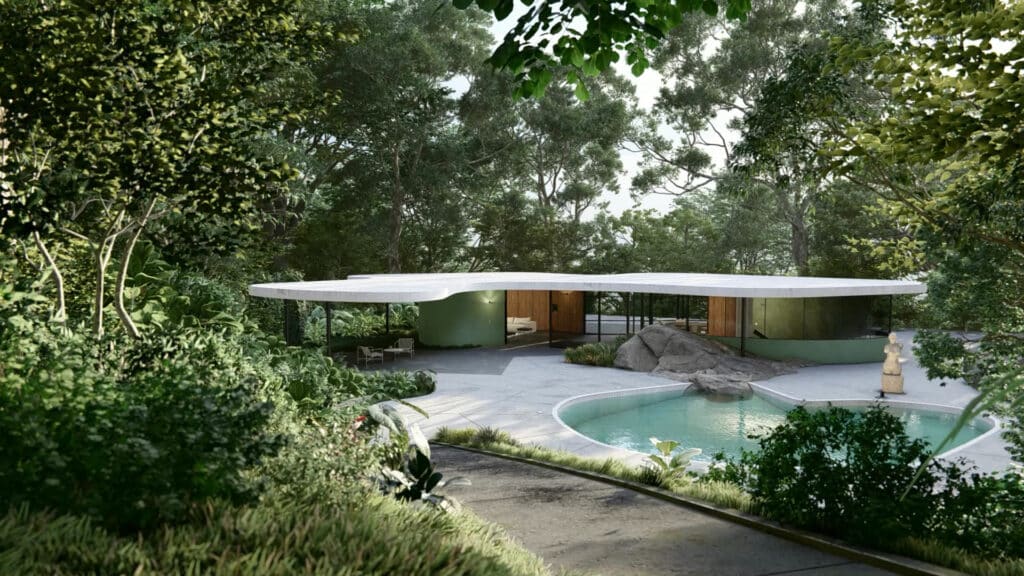 Enjoy a Simpler, more intuitive workflow
Over the years, Lumion has become widely known for its ease of use, allowing rendering to become as seamless and intuitive as possible for architects. Lumion 2023 builds on this guiding principle and puts even more focus on the user experience with a simplified, fluid workflow. The entire program is faster and smoother, allowing for inspiration to drive the creative process.
Lumion LiveSync creates a real-time connection between Lumion's detail-rich, lifelike environments and the most popular 3D modeling and CAD programs. Now, in Lumion 2023, the range of LiveSync plug-ins has been extended to include Autodesk FormIt Pro, a fluid 3D sketching environment that provides a seamless connection from concept design to BIM for less rework.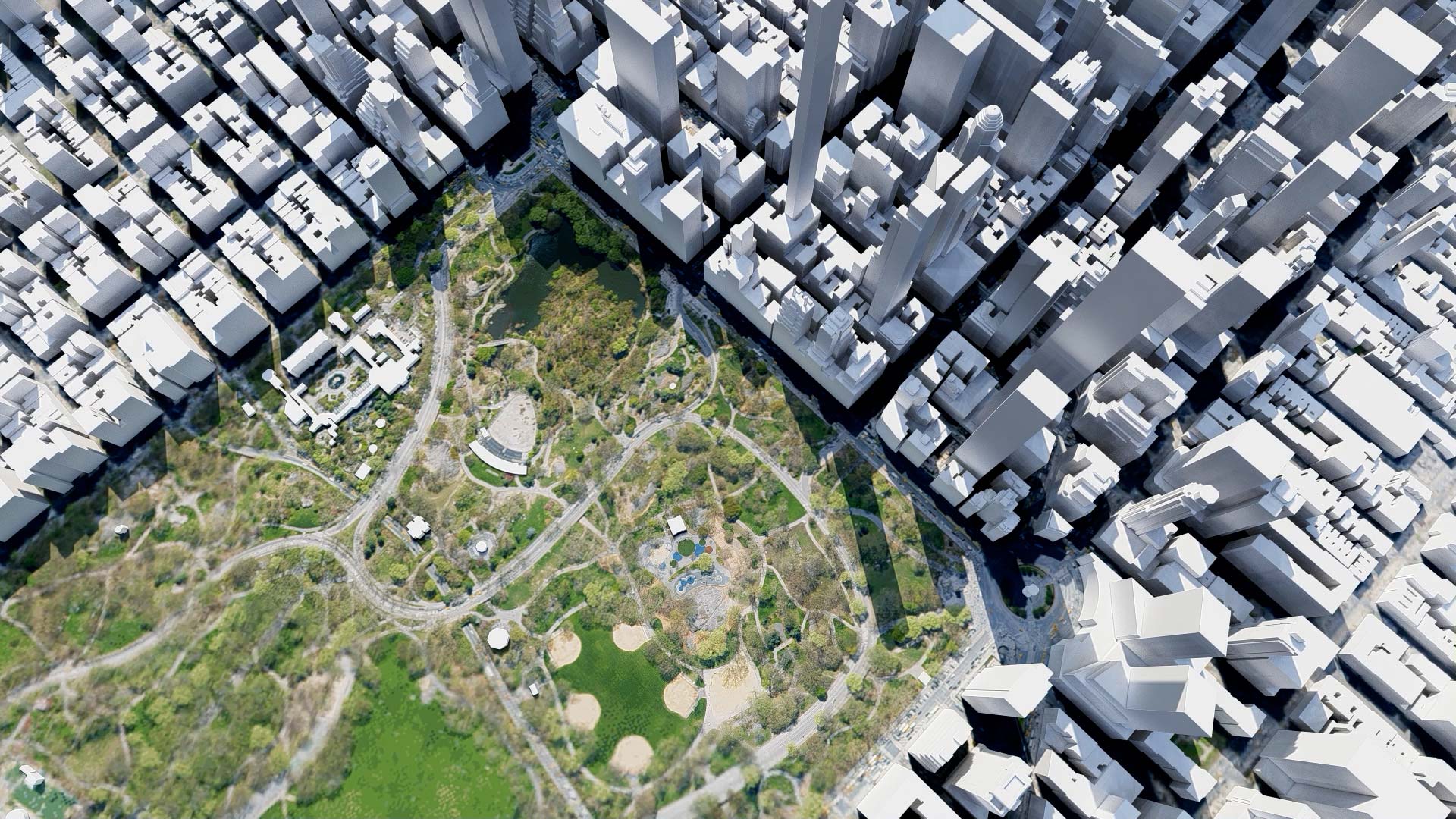 Show your design in its real-life context. Render an entire cityscape. The elevations of its terrain. And all the minor details that make up the landscape around it. The OpenStreetMaps feature takes another leap forward in Lumion 2023, allowing you to better control, rotate and import the surrounding topography for your project.
With Lumion 2023, rendering is cleaner, smoother and more efficient. It's now easier to drag and drop your 3D models, navigate the vast content library, create object collections and organize your imported models and groups of your favourite items.
System Requirements for Lumion 12.5
It's important for us that you have accurate information about the computer you will need to have a smooth and enjoyable rendering experience with Lumion 12.5. As a 3D design software, Lumion is different from other CAD software as it relies primarily on having an excellent graphics card. This is especially important for Lumion's high-end features.
Lumion requires a computer with a fast graphics card with plenty of memory, as well as an internet connection. Please check the requirements below to find out if your PC can give you a good Lumion experience.
Who Should Use Lumion?
In the evolving fields of architecture, engineering and construction, renderings and architectural visualizations have become an integral tool for professionals who need to communicate their project ideas with clients, colleagues and others. Lumion is an indispensable software for:
Architects (Residential, Commercial, Landscaping)
Interior Designers
Land Planners
Zoning Planners
And More!