Design, Model, Optimize, and Manage
Innovyze's industry-leading software supports you in managing water, from source to outfall:
Design drainage, including green/sustainable drainage (SuDS, WSuDS, LIDs)
Design and model sewerage and wastewater systems
Model catchments and watersheds, integrating rural, urban, and river, with 1D and 2D hydraulics, and industry-leading flood models
Model and optimize clean water distribution
Carry out live modeling, forecasting, and analytics, for better, more informed decision-making as events unfold
Manage and maintain water infrastructure assets effectively
Working with Innovyze will help you and your clients to efficiently deliver essential services in water and wastewater, support resilient provision of essential services, manage and maximize the value of assets, and enhance the environment

Challenges You Can Solve with Innovyze
Overflowing sewers can expose you to regulatory pressure, fines, and bad headlines as customers complain. Design, modeling, and asset infrastructure analysis can show you the best way forward.
Leaks, bursts, and other non-revenue water are enduring problems, but tracking them down and addressing them is now easier than ever, with powerful data analytics and modeling to show the best repair options.
How good is your water quality? We'll help you model, monitor, and analyze your metrics.
Extreme weather is one of the greatest challenges the water industry faces. With our live and offline modeling throughout your catchments, watersheds, and networks, drainage and sustainable drainage design, risk assessments, and dashboards, you'll be prepared and able to act.
In over 100 countries across the globe, the largest utilities to the smallest consultancies, local authorities, municipalities, and utilities, use our software to optimize their work.
SolidCAD is proud to announce the launch of the first Autodesk InfoDrainage training program in Canada!
Autodesk® InfoDrainage is an advanced, powerful, and comprehensive modeling package for analyzing and designing urban drainage systems, stormwater sewers, and sanitary sewers. This training course is designed to provide a comprehensive overview of Autodesk InfoDrainage's capabilities for design engineers, project managers, and municipal engineers of all experience levels who analyze, design, or review urban drainage stormwater and wastewater infrastructure.
The primary focus of this training course is to provide "hands-on" experience. Participants will learn by doing, while using the Autodesk InfoDrainage software on their own computers. The lectures and lab sessions will concentrate on demonstrating how to use the software in "real world" engineering applications. Participants will develop their stormwater infrastructure models and simulate different stormwater and wastewater management alternatives. Upon completion of this course, participants will have a comprehensive knowledge of the Autodesk InfoDrainage software and will be able to create, maintain, run, and analyze stormwater and wastewater models with complete confidence.
Learning Objectives:
Understand stormwater and wastewater infrastructure modeling with Autodesk InfoDrainage
Develop confidence in the application of Autodesk InfoDrainage to a variety of modeling problems
Learn how to troubleshoot models
Learn how to review analysis results
Learn advanced modeling techniques
Learn to recognize potential problems in a modeling situation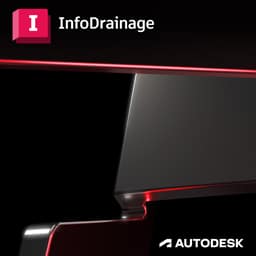 Innovyze Products
Whether you're designing, modeling, analyzing, managing, or investing in water and wastewater networks, we have software to help.
INNOVYZE PRODUCT 1: InfoWorks ICM
InfoWorks ICM is advanced integrated catchment modeling software for modeling complex hydraulic and hydrologic network elements quickly, accurately, and collaboratively for water and wastewater. With InfoWorks ICM, you can:
Plan for capacity improvements, system expansions, and emergency scenarios
Deliver easy-to-interpret visual results
Accommodate small municipalities and large enterprise organizations
What you can do with InfoWorks ICM
Increase collaboration and reduce project downtime with fast simulations so you can make clear and decisive engineering decisions. Streamline model building and data entry to free up time for interpreting results.
Quickly delve into complex infrastructure challenges and return with comprehensive understanding and solutions. Explain water issues to your community and provide them with mitigation plans and confidence in your decisions.
INNOVYZE PRODUCT 2: InfoDrainage
InfoDrainage is a full design and analysis solution that designers, developers, landscape architects, engineers, consultants, and approval authorities rely on to:
Design and audit drainage systems quickly and confidently
Deliver sustainable, cost-effective, and compliant designs
Access a complete BIM (Building Information Modeling) solution
What you can do with InfoDrainage
Deliver compliant, sustainable, optimally sized, cost-effective designs—on time and within budget.
Deliver compliant, sustainable, optimally sized, cost-effective designs—on time and within budget.
INNOVYZE PRODUCT 3: InfoWater Pro
Engineers use InfoWater Pro software to model water distribution systems in an easy-to-use GIS interface.
Leverage spatial analysis tools available in ArcGIS Pro to help with model building and management
Run countless scenarios to simulate a wide range of simulations
Present results clearly that you can share in ArcGIS Online
What you can do with InfoWater Pro?
Use a customer layer to find out who will be affected by an incident and improve model calibration with more accurate demand allocation using meter data.
The close integration of InfoWater Pro with ArcGIS Online and new Web Services makes it easy to share data within and outside your organization
INNOVYZE PRODUCT 4: InfoWorks WS Pro
With InfoWorks WS Pro, engineers can accurately model water distribution systems.
Collaborate within and across teams and organizations, leveraging a multi-user master database.
Simulate what-if scenarios to plan for the short- and long-term horizons.
Accurately represent system operations in record speed, including a wide range of pumps and valves.
What you can do with InfoWorks WS Pro
Scalable, enterprise-access hydraulic models provide multi-user editing, version-controlled model tracking to resolve conflicts between changes, customizable user permissions, and data flags to keep track of changes in the model.
Build, edit, and run complete hydraulic models accurately and efficiently for any stage of the represented network infrastructure lifecycle, from planning and design to operations and maintenance.