Design, Model, Optimize, and Manage
Innovyze, an Autodesk Company, Software solutions for the water industry, is a leading software that supports you in managing water, from source to outfall:
Design drainage, including green/sustainable drainage (SuDS, WSuDS, LIDs)
Design and model sewerage and wastewater systems
Model catchments and watersheds, integrating rural, urban, and river, with 1D and 2D hydraulics, and industry-leading flood models
Model and optimize clean water distribution
Carry out live modeling, forecasting, and analytics, for better, more informed decision-making as events unfold
Manage and maintain water infrastructure assets effectively
Working with Innovyze, an Autodesk Company will help you and your clients to efficiently deliver essential services in water and wastewater, support the resilient provision of essential services, manage and maximize the value of assets, and enhance the environment

Ensure resilient water infrastructure with Autodesk
Innovyze Products
Whether you're designing, modeling, analyzing, managing, or investing in water and wastewater networks, we have software to help.
INNOVYZE PRODUCT 1: InfoWorks ICM
InfoWorks ICM is advanced integrated catchment modeling software for modeling complex hydraulic and hydrologic network elements quickly, accurately, and collaboratively for water and wastewater. With InfoWorks ICM, you can:
Plan for capacity improvements, system expansions, and emergency scenarios
Deliver easy-to-interpret visual results
Accommodate small municipalities and large enterprise organizations
What you can do with InfoWorks ICM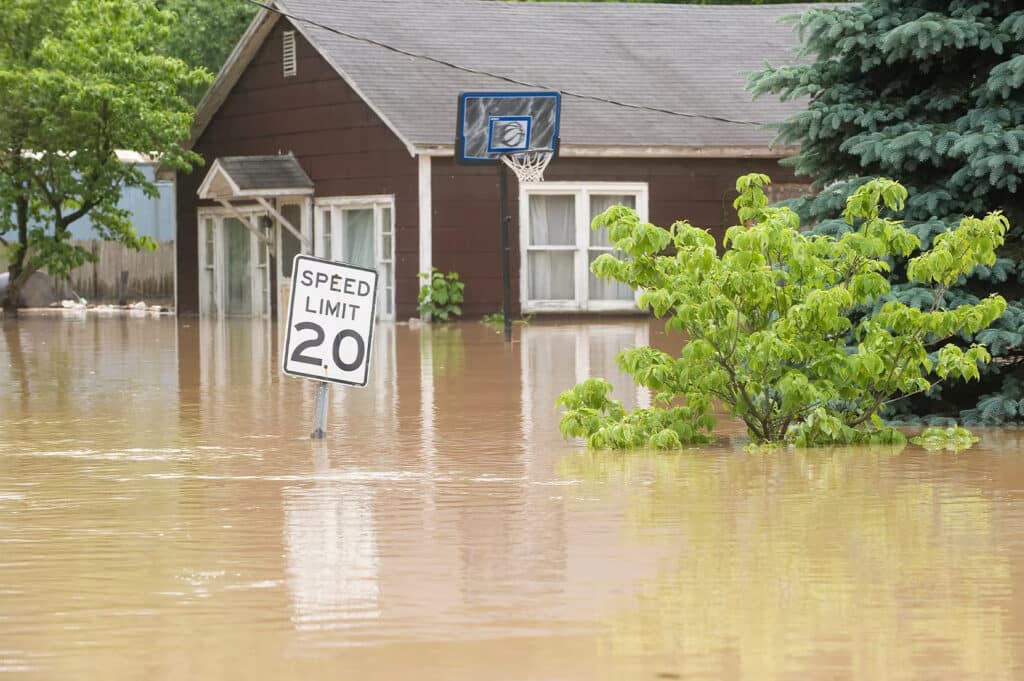 Deliver quality with one platform
Create or import a project in InfoWorks ICM, with simulation solvers in one place. Integrated catchment modeling (ICM) and stormwater management model (SWMM)-based hydraulic assessments allow for rich simulation of rivers, sewer systems, runoff calculations, and overland flooding.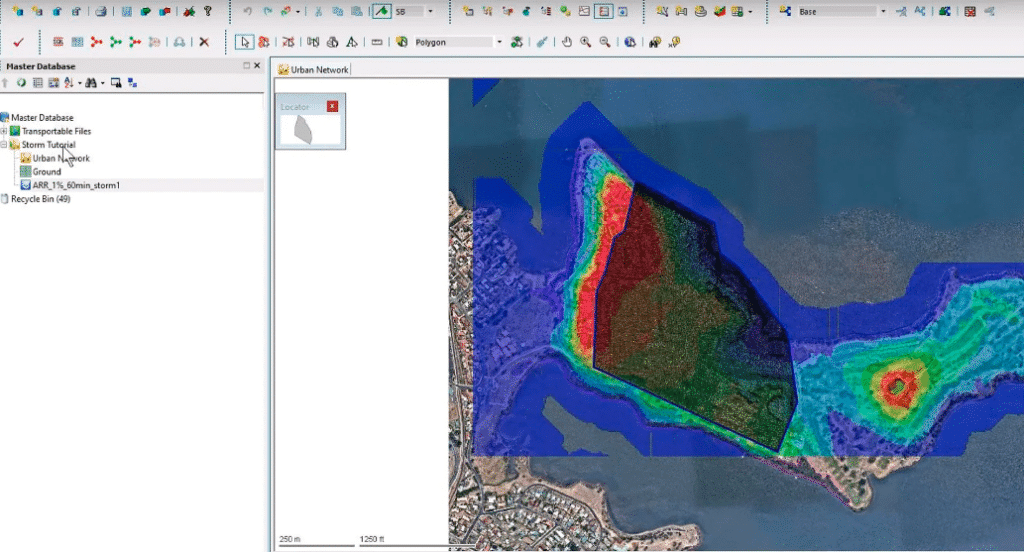 Save time on projects
Increase collaboration and reduce project downtime with fast simulations so you can make clear and decisive engineering decisions. Streamline model building and data entry to free up time for interpreting results.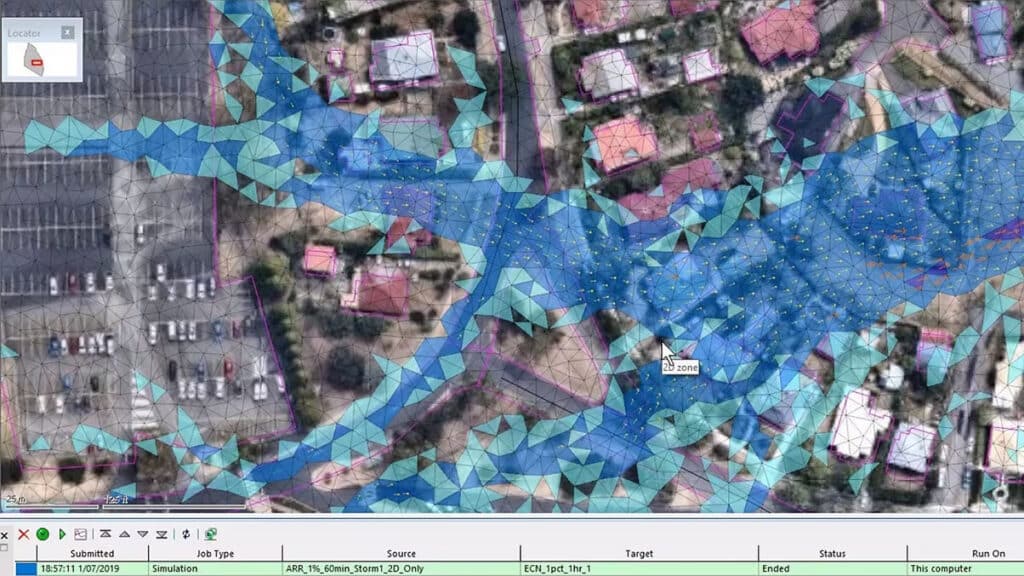 Plan for the future: improve flood risk protection
Quickly delve into complex infrastructure challenges and return with a comprehensive understanding and solutions. Explain water issues to your community and provide them with mitigation plans and confidence in your decisions.
INNOVYZE PRODUCT 2: InfoDrainage
InfoDrainage is a full design and analysis solution that designers, developers, landscape architects, engineers, consultants, and approval authorities rely on to:
Design and audit drainage systems quickly and confidently
Deliver sustainable, cost-effective, and compliant designs
Access a complete BIM (Building Information Modeling) solution
What you can do with InfoDrainage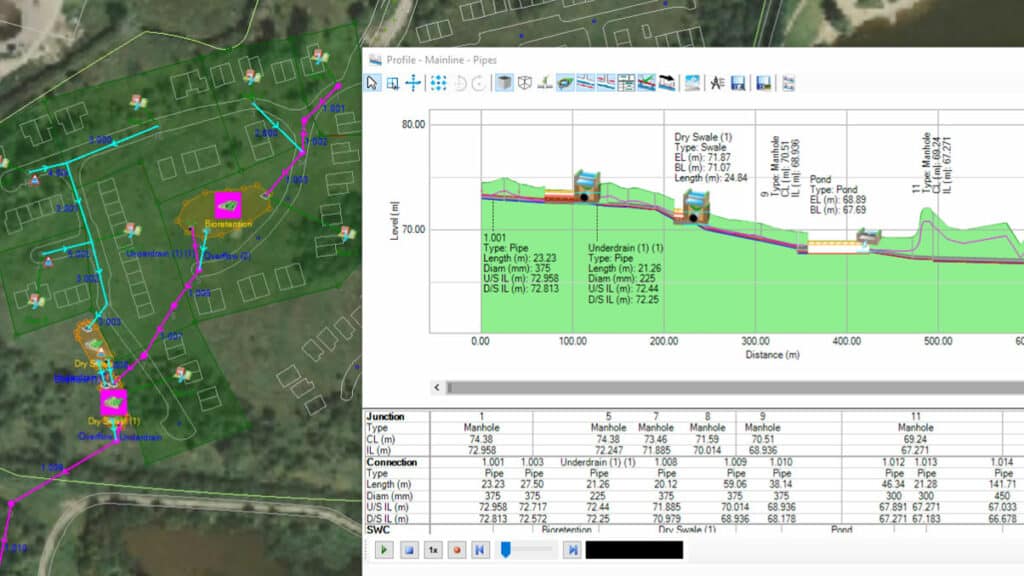 Easy to use
Use a single, automated platform for any project, with intuitive controls and clear visualization.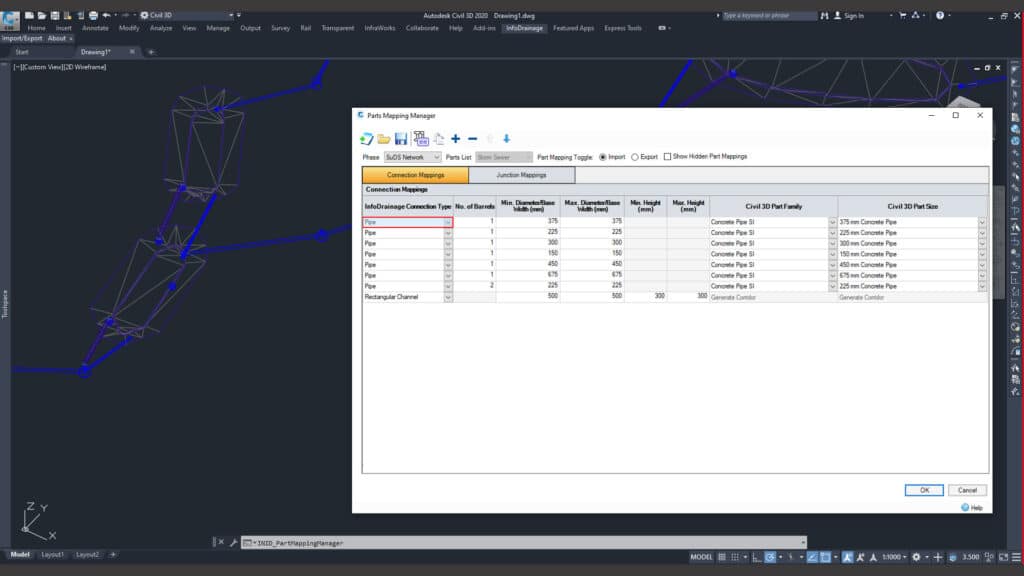 Optimized design
Deliver compliant, sustainable, optimally sized, cost-effective designs—on time and within budget.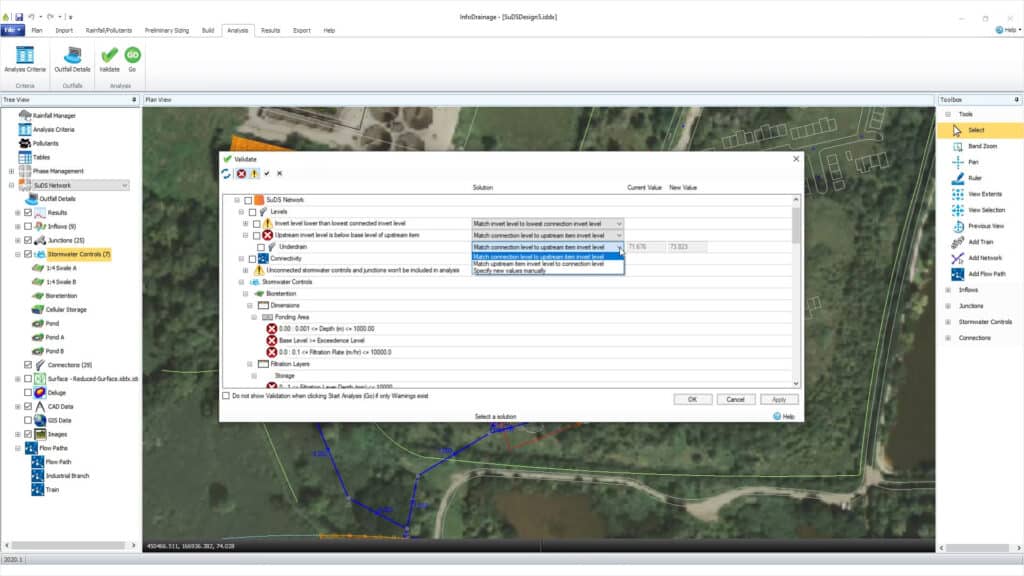 Quicker approvals
Deliver compliant, sustainable, optimally sized, cost-effective designs—on time and within budget.
INNOVYZE PRODUCT 3: InfoWater Pro
Engineers use InfoWater Pro software to model water distribution systems in an easy-to-use GIS interface.
Leverage spatial analysis tools available in ArcGIS Pro to help with model building and management
Run countless scenarios to simulate a wide range of simulations
Present results clearly that you can share in ArcGIS Online
What you can do with InfoWater Pro?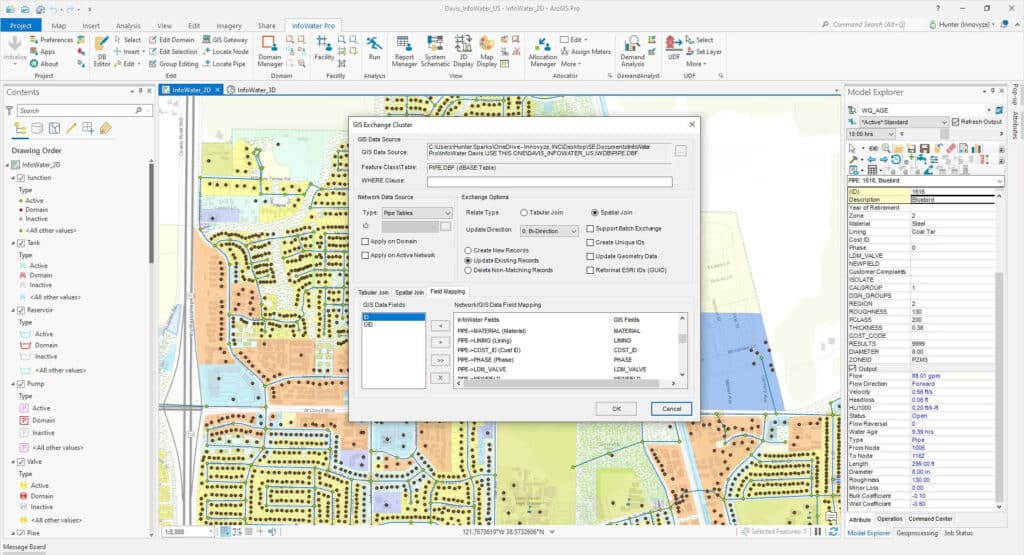 Seamless GIS data migration to Infowater Pro
Make the most of your hard-earned GIS data to efficiently build and update your water distribution models, with a 1:1 relationship between InfoWater Pro models and ArcGIS Pro.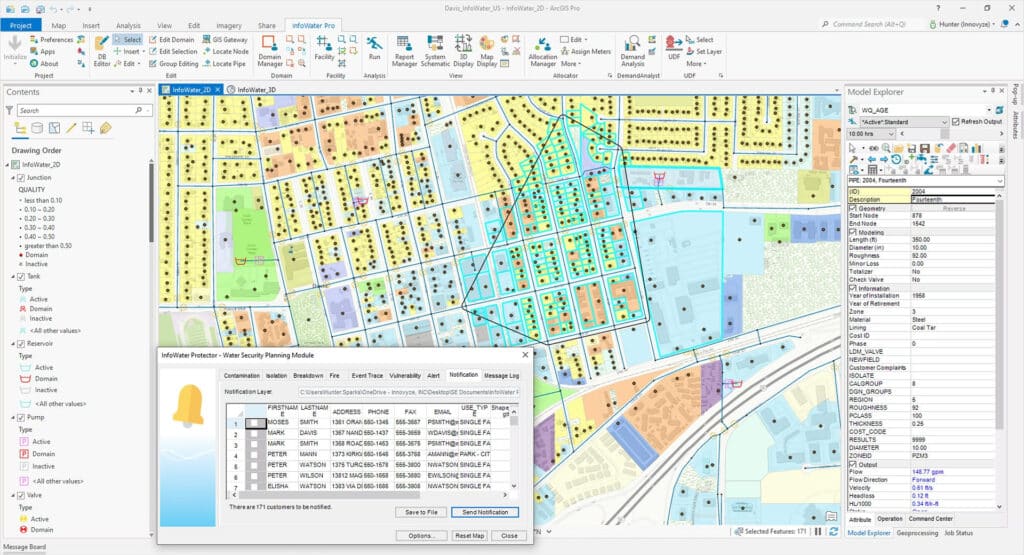 Take advantage of non-native modeling data
Use a customer layer to find out who will be affected by an incident and improve model calibration with more accurate demand allocation using meter data.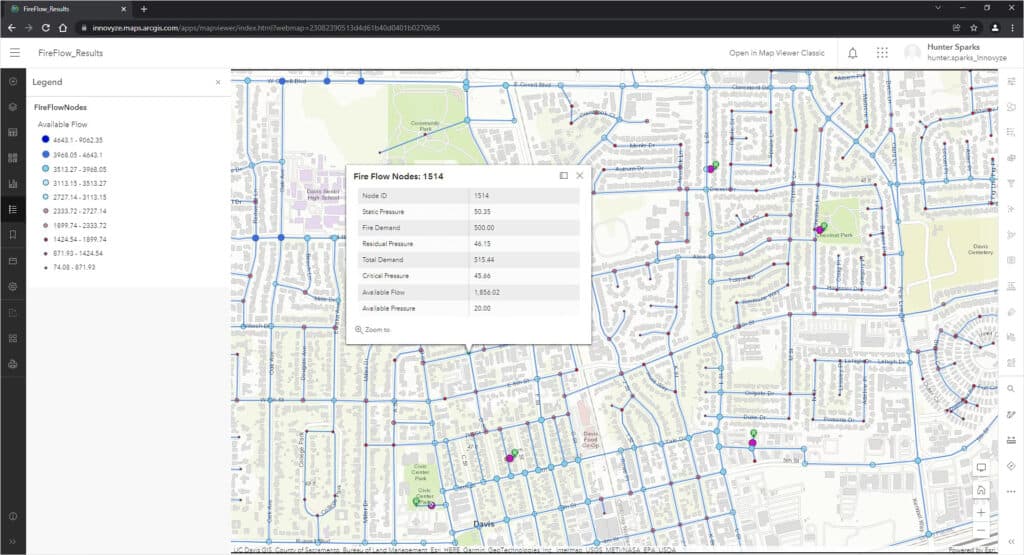 Share modeling information easily
The close integration of InfoWater Pro with ArcGIS Online and new Web Services makes it easy to share data within and outside your organization
INNOVYZE PRODUCT 4: InfoWorks WS Pro
With InfoWorks WS Pro, engineers can accurately model water distribution systems.
Collaborate within and across teams and organizations, leveraging a multi-user master database.
Simulate what-if scenarios to plan for the short- and long-term horizons.
Accurately represent system operations in record speed, including a wide range of pumps and valves.
What you can do with InfoWorks WS Pro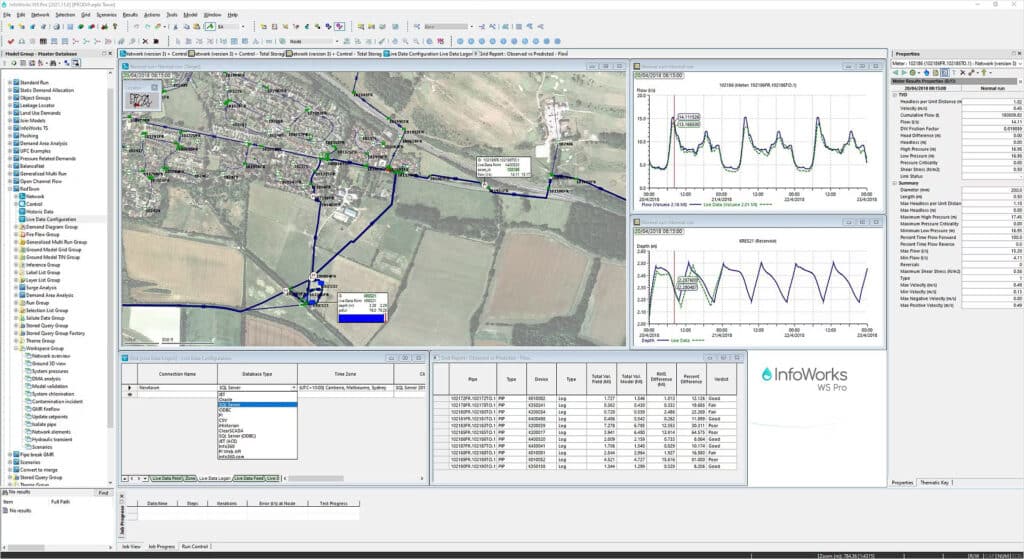 Boost efficiency in representing real water systems
Automate the connection to third-party applications such as GIS and telemetry, shortening model building time while ensuring model results reflect the real system. InfoWorks WS Pro improves productivity and provides a reliable decision-support tool.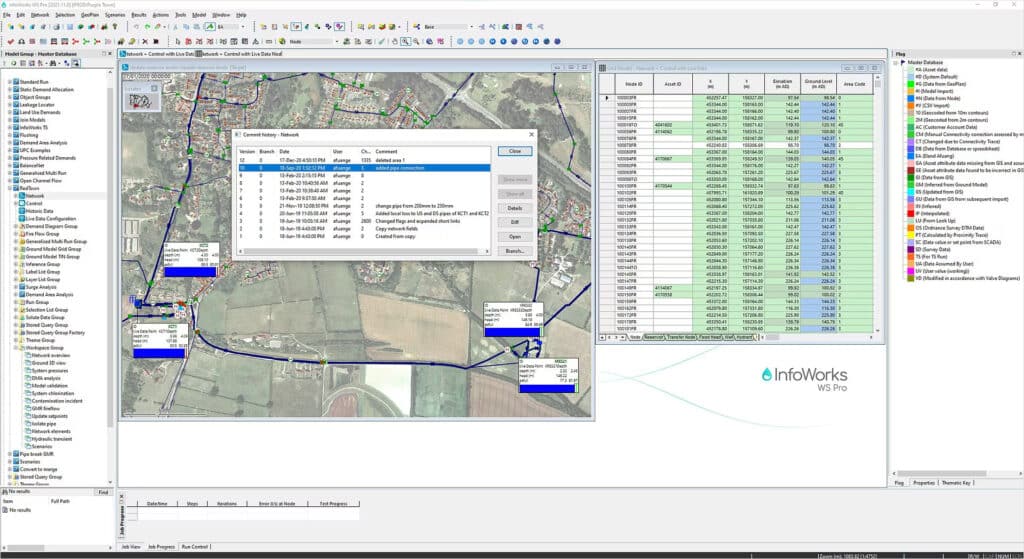 Improve team productivity with reliable database operations
Scalable, enterprise-access hydraulic models provide multi-user editing, version-controlled model tracking to resolve conflicts between changes, customizable user permissions, and data flags to keep track of changes in the model.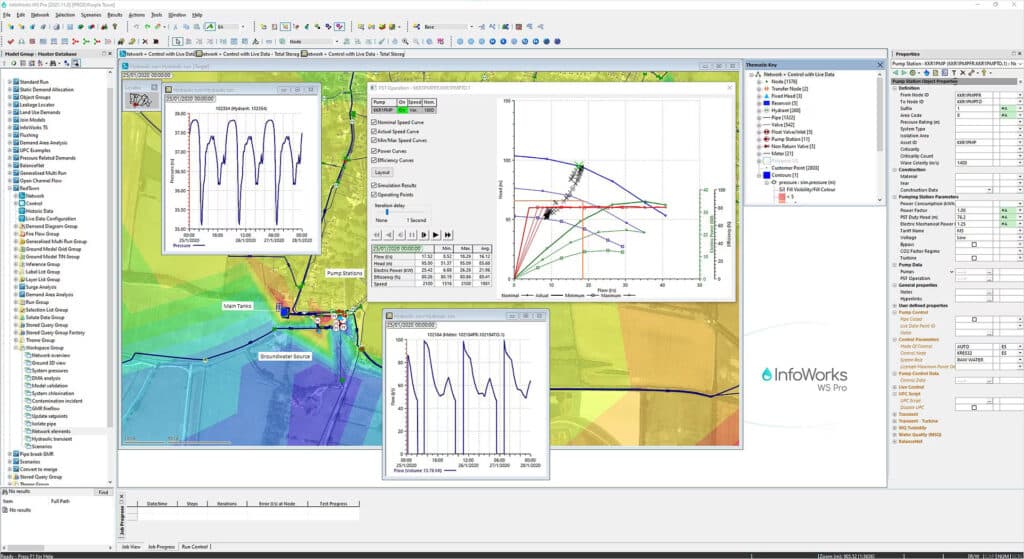 Quickly and accurately model water systems
Build, edit, and run complete hydraulic models accurately and efficiently for any stage of the represented network infrastructure lifecycle, from planning and design to operations and maintenance.