Company Info:
RAW is one of Toronto's most vibrant and respected architectural and design studios. Cited as the 2009 Ontario Best Emerging Practice, we possess an international design sensibility and wisdom combined with a wealth of recent local experience. Unconcerned with stylistic expectations, RAW focuses on both the understanding of site opportunities and client-specific objectives. We take an open-minded approach to design, encouraging a fluid and collaborative process. RAW is not a hierarchical corporation. We are a medium-sized design studio delivering creative responses to design problems.
To learn more, visit: RAW Design Inc.
Follow on Instagram

Building Consistency and Efficiency: RAW Design Inc. Successfully Implements BIM Processes
The Challenge
RAW Design's BIM leadership set key objectives for BIM technology, including enhancing staff efficiency in producing crucial outputs and standardizing visuals and graphics across projects for consistency.
SolidCAD conducted a thorough BIM Process Assessment and identified the following challenges and desired results for RAW Design:
Adopting a uniform approach to project processes
Establishing a central, approved source for BIM content
Utilizing models for better coordination
Barriers included:
Different Revit usage among staff
Inconsistent use of templates and project processes
The unfulfilled potential of BIM/Revit for coordination
The Solution
To achieve the desired outcomes, SolidCAD proposed a long-term partnership, working together with RAW Design's BIM admin team as a strategy consultant.  Collectively, the team achieved the goals, implementing the optimized standards and processes by mentoring staff as they worked on projects.
SolidCAD's structured approach achieved the efficiency and quality standards RAW Design was looking for.  The completed Revit template and content libraries will ensure consistency of deliverables, streamlining staff workflows through better organization.  Documentation was provided to support the adoption of the enhancements and to serve as a guide during the onboarding of future new hires.  Finally, targeted training in specific Revit topics resulted in the advancement of staff skills, adopting best practices, and making it easier for them to achieve the full potential of BIM.
The Results
RAW Design achieved the following outcomes:
Optimization of BIM Processes and Documentation. Workflows are more efficient, and staff have guidelines to follow the intended process.
Consistency of Graphics Standards and Content. Deliverables produced using the enhanced template achieve RAW Design's quality standards on all projects.
Advancement of skill levels was achieved through custom training and project-specific mentoring where best practices were reinforced. As result, staff are more capable of using Revit, allowing them to create deliverables in less time.
Software and Services Used
Software Used:
Revit
Dynamo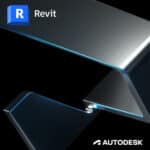 SolidCAD Training services:
Using the Revit Software
Warnings & Model Health / File Corruptions
Family Creation (Curtain Walls)
Stairs & Railings (Detailing)
Conceptual Massing (Design Options, Using Revit customized to RAW)
Schedules Beginner (Schedules Advanced (including site statistics))
Site and Coordinates (Assemblies Advanced (walls/floors/roofs, sloping, sweeps/reveals))
BIM Execution Plans, setting up a new Project
Model Groups & Keynotes (Phasing)
Working with Doors and Windows (Collaboration, coordination, copy/monitor)
Dynamo – beginner
Testimonial
"We brought in the SolidCAD team to help us update our Revit template, while also teaching staff new ways to use the software. SolidCAD's extensive knowledge was a great asset in achieving both goals. They assessed our existing template, identified areas that could be improved, developed a plan to get everything done, and executed what we needed. Staff were very pleased with the tutorials they received, coming away with both gained Revit knowledge and applicable skills. Now we are getting to use new resources to benefit projects and workflow."