Free Introductory Class to iLogic
This free introductory class will be offered on four separate dates with a registration limit of 10 people per session. Join us by registering for one of the dates listed below
In this free class, Ben Snow will teach you to create configurable models with iLogic in Autodesk Inventor. Additionally, you will practice extending the power of iLogic to rest of your organization and external customers.
Ben has several years of experience in iLogic creation in the industry and will be sharing his iLogic knowledge with you. When you participate in this class, you will get hands on experience with creating iLogic models, and extending your iLogic automation across your organization.
Register for free by selecting one of the following dates below!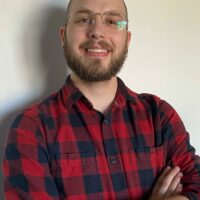 Ben Snow
Technical Consultant – Manufacturing
As a Technical Consultant for the Manufacturing team at SolidCAD, Ben listens to a company's needs and offers them software, training, or implementation solutions. With 6 years of experience in part design, manufacturing and specification, he brings a unique collection of practical experiences to the table when working on solving a problem.
Working on automating models for rapid production was a logical step in the direction of Ben's career, spending almost 2 years working solely within iLogic and VB.NET systems before coming to SolidCAD. Ben is passionate about finding new and creative ways to answer a challenge, and the depth of these systems provides ample opportunity to achieve that goal.
Outside of the office, Ben enjoys spending the majority of his time with his new puppy, Gunther the Black Lab/Border Collie mix, and training in the gym.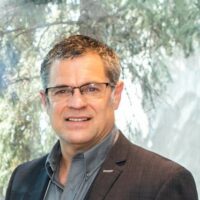 Don Boresky
Industry Account Manager – Configuration Solutions
Don Boresky has been working with Manufacturers for over 30 years, with his entire career focused on the effective application of technology to help manufacturers integrate systems, streamline workflows, and improve business outcomes.
At SolidCAD, Don is the Industry Account Manager – Configuration Solutions, with a focus on helping manufacturers streamline their configure to manufacture workflows.
Overview
Join our hosts as they explore iLogic through lectures and a variety of hands-on exercises.
Introduction to iLogic by Don Boresky (15 minutes)
What is iLogic?
The user interface
Rules
Snippits
Code Foundations by Ben Snow (25 minutes)
Parameters
Equations
Conditionals
Conditionals Exercise (15 minutes)
Break (5 minutes)
Parts (20 minutes)
Setting / using iProperties
Characteristic (material / color)
Feature suppression
Hands-on Exercise (25 minutes)
Break (5 minutes)
Assemblies (45 minutes)
Drive part characteristics from Assemblies
4 Options for control with + / – of each
Drive Part Characteristics Exercise (15 minutes)
Break (5 minutes)
Manage Intro (20 minutes)
Manage Assemblies Exercise (15 minutes)
Pricing Rules (10 minutes)
Config / Variant by Don Boresky (30 minutes)
User interface
Upload model
Set parameter limits and dependencies
Approximately 4.5 hours including Q&A and breaks