This event will highlight the journey of Starline Windows as they navigate challenges and solutions of growing and adapting in their industry. Hear directly from the client on how they were able to identify their pain points and implement solutions to streamline their businesses communication, organization and workflow. Learn insights on how to apply these tools to your own organization from our team of industry professionals and the Queen of Prefab herself, Amy Marks.
As a VP of Industrialized Construction Strategy and Evangelista from Autodesk Amy Marks will take us through a vision of the future and industrialized Construction. She will also explore 3 major challenges that are influencing the building manufacturing industry as it relates to RFQ/Tender, Process Engineering and Business Systems Integrations and discuss how these key challenges have affected Starline Windows with Solutions Analyst, Catherine Walmsley.
After uncovering the challenges Starline faced, and the solutions that help improve their bottlenecks, what is next for Starline? Join Catherine and the SolidCAD team for a brief overview on the next steps Starline is taking on the road to success.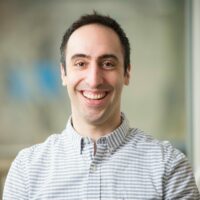 Shaya Ghanbar, P.Eng.
Project Manager  Product Lifecycle Management (PLM)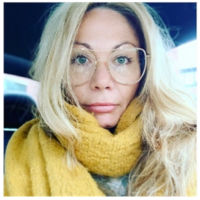 Tanya Petraglia
Business Development – Product Lifestyle Management (PLM)
Tom Rasmussen
Account Executive – Product Lifecycle Management (PLM)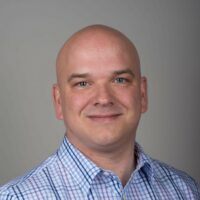 Andrew Cole
Sales Manager – AEC
Featured Guest: Catherine Walmsley
Catherine is a solutions analyst with a passion for her work with the Continuous Improvement department. During her 10 years at Starline Windows, Catherine has focused on software implementations, custom software design, lean manufacturing process engineering and strategic planning initiatives. Catherine's work at Starline spans everything from building design and information management to product installation and change management.
Keynote Speaker: Amy Marks
Amy Marks, VP, Industrialized Construction Strategy and Evangelism at Autodesk is known throughout the world as the "Queen of Prefab." At Autodesk, she informs product strategy, thought leadership and convergence consulting for customers incorporating industrialized construction methodologies. Prior to joining Autodesk, she defined the language, process and frameworks that are adopted by companies, universities and countries around the world reflecting the convergence of Design-Make-Operate models. Notably, Amy was appointed by the Singapore government's Building & Construction Authority as an international expert to advise its design and construction productivity roadmap. Her thought leadership and tenacity, leading alongside the government and industry, resulted in unprecedented change and innovation – catapulting Singapore to worldwide recognition in the Industrialized Construction space. She is a graduate of the University of Florida and an alumna of the Harvard Business School.