Company Info:
RGTECH is a specialty precision machining company. Founded in Lévis, QC by experienced industry professional, Rémy Gagnon, RGTECH works closely with several industries including the medical, optic/photonic and electronic industries to provide high quality parts using cutting edge technology. Speed, precision, and quality is their mission.
To learn more, visit: www.rg-tech.ca
Supporting a New Business: Starting Strong with Fusion 360 & Machining Extension!
The Challenge
Although RGTECH is a new company in their industry, their founder and president, Rémy Gagnon is certainly not. With several years of experience working in the precision machining industry within the province, he was already very familiar with SolidCAD. Starting a machining business involved significant risks, both financially and technically. Knowing that he wanted to continue working with Autodesk products, he needed a trusted CAD/CAM software provider and reached out to our team to support his new business.
What RGTECH needed most was to find a high-performance, flexible, and affordable CAM solution and to start production without delay in order to allow quick profitability of their new 5-axis CNC equipment with automatic table changer.
The Solution
After assessing their needs and understanding how costly any delays would be to the new company, our team suggested integrating Fusion 360 software with the Machining Extension, combined with customized 24-hour remote training, post processor and machine simulation required for the CNC equipment.
Rémy explained that the reputation and knowledge of our technical team, the speed and flexibility to deliver services, and the accessibility of acquiring the software via subscription all played a key role in greatly reducing the costs and risks involved in this process.
Vault Professional has allowed the company to easily manage all their design and engineering data and take control of their product development processes. Staff can work from data without worrying about out-of-date documents that could result in engineering errors or miscommunication between departments.
The Results
Our team's flexibility and availability in scheduling has allowed RGTECH to receive training on all new software without causing excessive delays
The speed of the implementation allowed RGTECH to carry out their first projects less than 1 week after the installation and commissioning of the CNC machine
Software and Services Used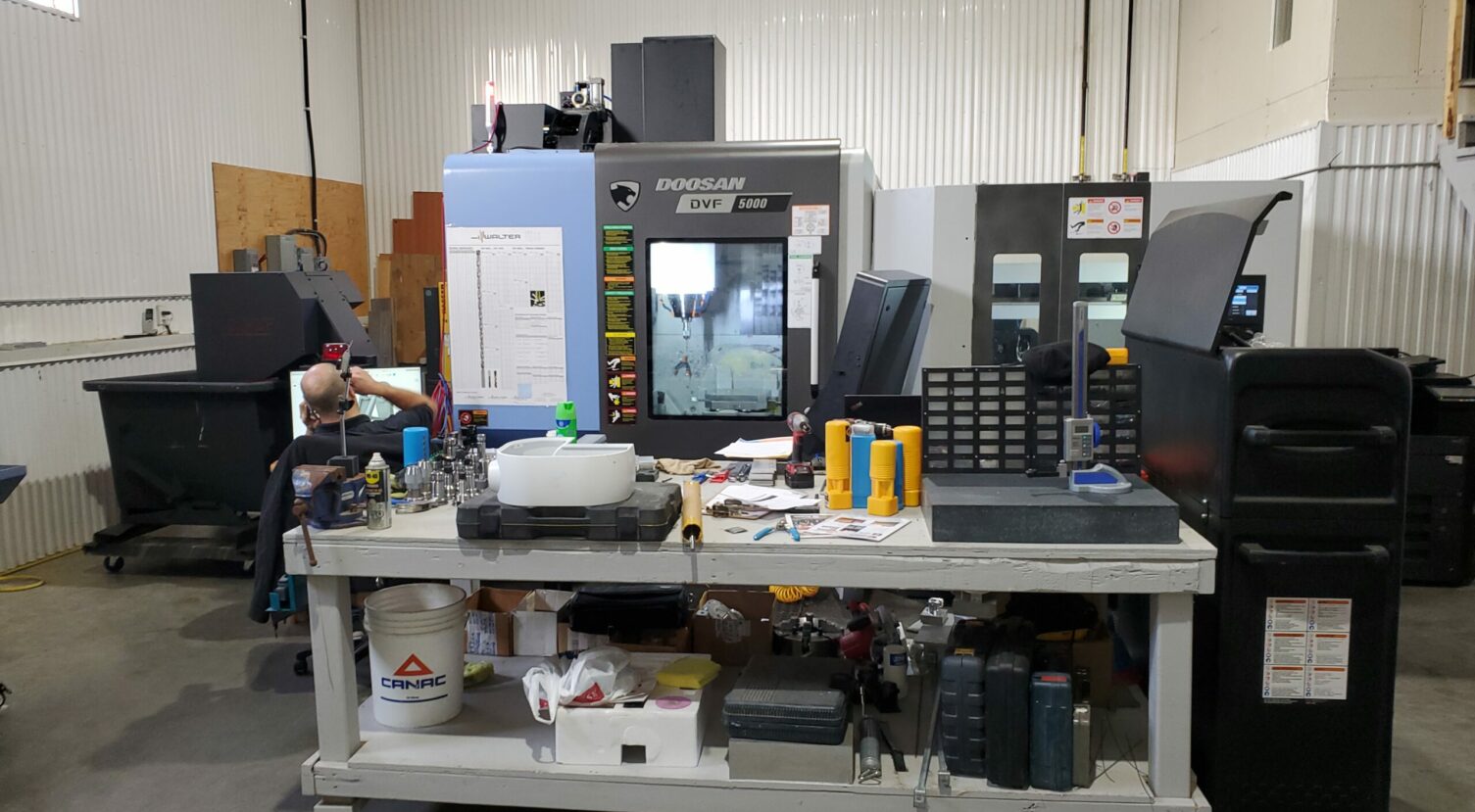 Fusion 360 with Machining Extension

Customized post processor, machine simulation & Implementation

Customized Training
Testimonial
SolidCAD is the partner to choose for success with your CAD/CAM software. The team not only has the expertise, their vast experience, and relationships with different sectors of the manufacturing industry keep them well versed in the cutting edge of technology. SolidCAD's network of contacts with various stakeholders in the industry will be a huge advantage in the launch of your business or the upgrade of your manufacturing technologies
– Rémy Gagnon,
President at RGTECH