This landing page is a resource centre for all Information related to what our company and our partners are doing in response to covid-19
SolidCAD is here to help you.
SolidCAD has been tracking developments around the outbreak of the Coronavirus (COVID-19) and the personal health of all our clients and employees is our primary concern.
We have been working closely to ensure you are kept up to date with all the changes this may bring to your day-to-day business.
Please note that although many of our SolidCAD offices and classrooms are physically closed, SolidCAD will continue to work remotely to fulfill orders, provide quality technical support, services and information regularly (Read full statement here).
Partner Responses to Covid-19
Covid-19 FME Download Form
Use the COVID-19 specific download form to access your free FME licenses. The license will be active until at least September 30, 2020.
Download Free FME Licenses for COVID-19
Priority Support For Covid-19
To ensure we see your COVID-19 questions and requests, please include "COVID-19" in your subject line or the first sentence of your support case, email, or live chat message.
You may also post a question in the Safe Software, Community and use the topic "COVID-19".
If you have any ideas, resources, or findings that you'd like to share that others may also find useful, please feel free to share them in the Community, or on FME Hub.
Other Licensing Options
If COVID-19 is putting a financial strain on yourself or your company, but you would like to use FME for projects unrelated to COVID-19, the free license programs may be an option for you.
For more information related to Safe Software's initiatives visit: https://www.safe.com/free-fme-licenses/covid-19/
Working Remotely
For individuals who do not have adequate computing power at home, the solution is simple.  SolidCAD can configure Virtual Machines (VM's) deployed through Amazon Web Services (AWS), enabling individuals to access a high-performance CAD workstation in the cloud.  VM's are rented daily with variable costs depending on the specs of the desired system, from $15/day and up.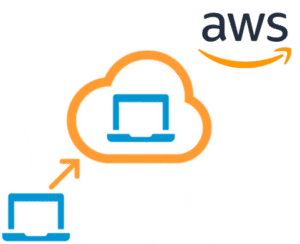 BIM 360 design quick-start - Work remotely with BIM 360
Adapting your business and staff to work remotely can be challenging. Many firms are looking to leverage technology to collaborate on projects and stay connected.
Tools like BIM 360 Design, require knowledge and experience to be set up effectively to reduce downtime. Our BIM 360 Design Quick-Start service bundle will get your team up and running in a cloud environment quickly. SolidCAD has the expertise to guide clients through this process and help firms increase flexibility in what's become a challenging work situation.
For only $750 +tax, this bundle includes:
Orientation, Setup and Configuration
End-user Onboarding
Project Deployment (1-2 Project deployed in BIM 360 Design)
Online Events, Training, Services & Support
We find it important to continue to offer you the same quality of events, training, services and support. Visit our landing pages to find out sessions available online, service bundles to help you work remotely and our remote support services we are currently offering.