Company Info:
D-Wave Quantum Inc. (D-Wave) is the leader in the development and delivery of quantum computing systems, software, and services. It is the only quantum computing company building both annealing and gate model quantum computers and offers quantum systems, cloud services, application development tools, and professional services to support the end-to-end quantum journey.
From its inception, D-Wave has focused on delivering products and services that provide the fastest path to practical, real-world quantum and quantum-hybrid applications with customer value. Its solutions are used to tackle optimization problems spanning a multitude of industries, including manufacturing and logistics, financial services, life sciences, retail and many more.
Its broad portfolio of enterprise customers—such as Mastercard, Volkswagen, Pattison Food Group, DENSO, Toyota, BBVA, NEC, Deloitte, and Lockheed Martin—have built hundreds of early quantum applications in diverse areas such as resource scheduling, mobility, logistics, drug discovery, portfolio optimization, manufacturing processes, among others.
To learn more, visit: www.dwavesys.com/
Improving Bill of Materials Management and ERP Integration with PLM
The Challenge
As a leader in the development of quantum computing systems, D-Wave prioritizes building high-quality systems, software, and services for its customers. With growing needs for increased cross-enterprise collaboration and heightened demand from customers, D-Wave recognized that it needed to improve its current Product Lifecycle Management (PLM). It was particularly looking for a solution that would increase the efficiency of its processes. D-Wave required to solve the following challenges in order to meet its business goals:
Bill of Materials (BOM) management and collaboration.
Manual BOM and data input into ERP.
Lack of integration, automation, and API capabilities of the system in place.
Manual change control and change management.
The Solution:
SolidCAD and D-Wave teams worked closely to create the best strategy that would meet D-Wave's business requirements. The solution was to:
Implement Autodesk's PLM solution, Fusion 360 Manage platform.
Create a bi-directional integration between Fusion 360 Manage and NetSuite ERP.
The Results:
Today, D-Wave uses PLM to manage Supply Chain, BOMs and Changes. The live and bi-directional integration between PLM and NetSuite ERP allows D-Wave to gain efficiency and ensure consistent knowledge-sharing by using PLM as the single source of data. The result of SolidCAD and D-Wave's collaboration was a solution that allowed D-Wave to:
Replace its existing systems with Autodesk Fusion 360 Manage PLM, one modern centralized platform.
Manage BOMs and supply chain needs.
Streamline the management of: Vendors, Vendor Part Numbers, Manufactures and Manufacturers Part Numbers.
Centralize Change Management processes. PLM has empowered D-Wave to proactively keep track of changes.
Make more informed decisions by having access to all the necessary data in one location. The integration between NetSuite ERP and PLM has enabled the engineering and purchasing teams to increase their work efficiency.
With Fusion 360 Manage PLM solution being a scalable platform, D-Wave will have the opportunity to add more functionalities to its centralized PLM. This enables D-Wave to take advantage of state-of-the-art technologies to ensure that customers have access to the highest standard of products and services.
Products & Services Used: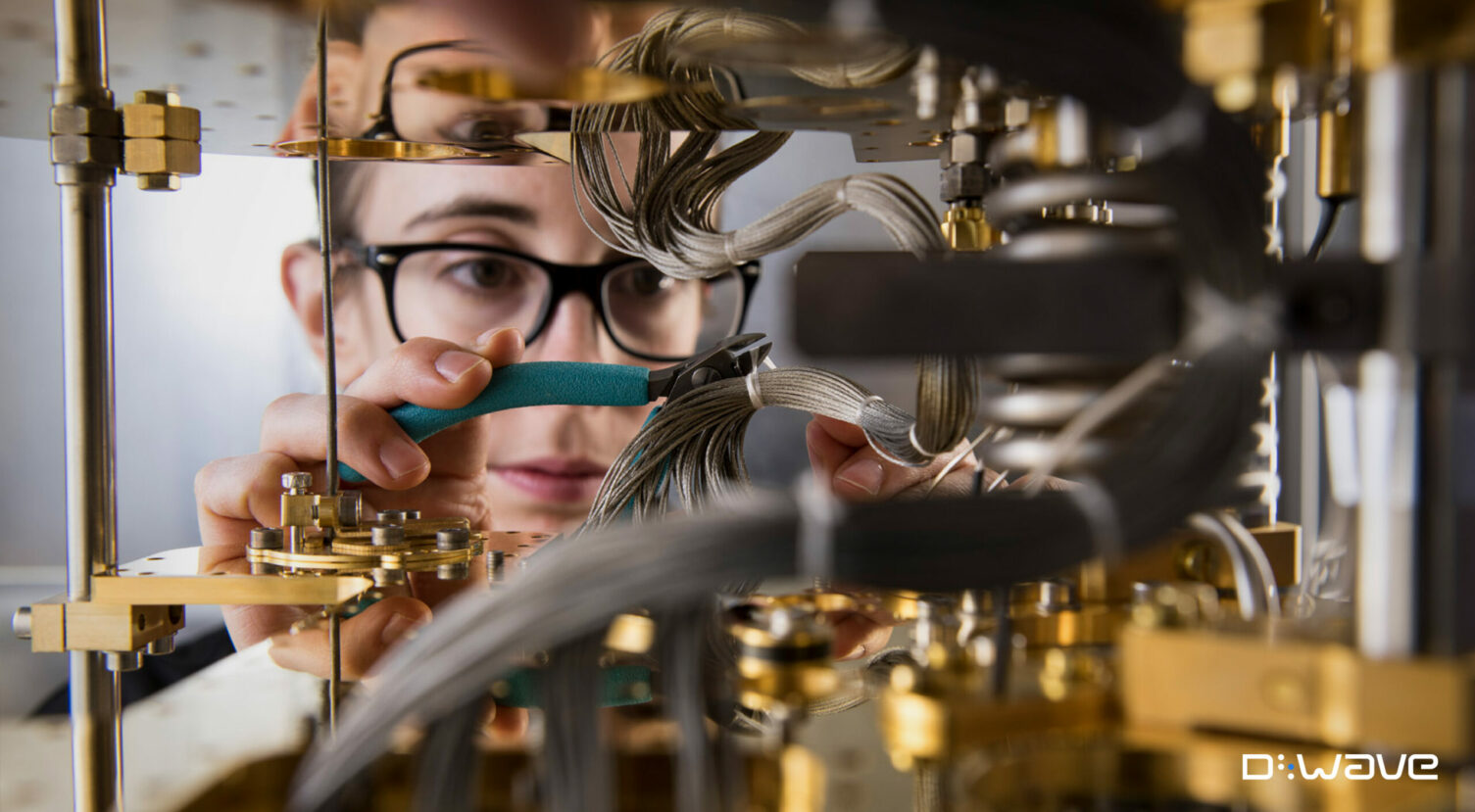 Testimonial
The main increase in functionality we have seen is the synchronization of the Fusion 360 Manage PLM database with our ERP database.
The ability to add custom filtering to searches is much superior to our old system. For example, I can look for parts I created in the last 43 days that have the word "Nut" in the description and are not released to production.
As it comes to time savings, we were able to:
configure the part numbering system to match our existing method, saving thousands of hours of engineering work.

remove around 8 manual processes/workarounds with Excel to move data around and supply data to our engineers.

configure the Item Master sheet to be able to see all the fields that our engineers care about on one screen. No more flipping back and forth between tabs or scrolling up and down.
As it comes to ERP integration, automation with scripts were able to help us with:
On-Creation of a new part; automatically pushes the data to our ERP system.

On-Save of a pre-release part; automatically pushes the data to our ERP system every time we edit a part.

On-Transaction-in-ERP: pulls data on quantity, on-order, price, and stock location from our ERP back to Fusion. No need for a second license to get the information from the ERP system.

Third party middleware: link the two databases bi-directionally. No waiting until midnight for them to sync up.

Add-hidden fields for database internal IDs: the middleware can make changes in the other database directly.

Links between the part supplier and part manufacturing workspaces to allow them to be linked together and pushed to our ERP system.
As it comes to Engineering Change Order (ECO) process:
Creates very simplified part release that allows for low overhead to our engineers and enables very fast prototyping.

Creates more complex workflow for released production parts and assemblies
– Dave Bruce, Principal Mechanical Engineer at D-Wave