Do you use more than one CTB file when printing in AutoCAD?  More than 10?  40?  What if I said you really only need 1, the Monchrome.ctb file?  Read on to find out how…
If you already understand CTB files, feel free to scroll down to the heading "Do This Instead".
Let's look at what we have to work with:
1.AutoCAD users use various colours.
2.Typically, the colours used are chosen from this 256-colour "Index" palette.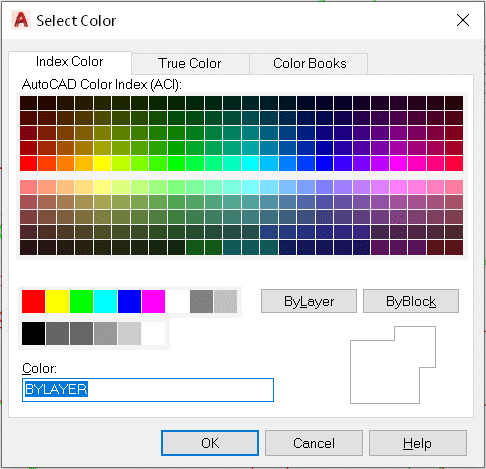 3.Those colours on the screen don't always print that colour.
4.Linework need to print to varying widths.
On-Screen: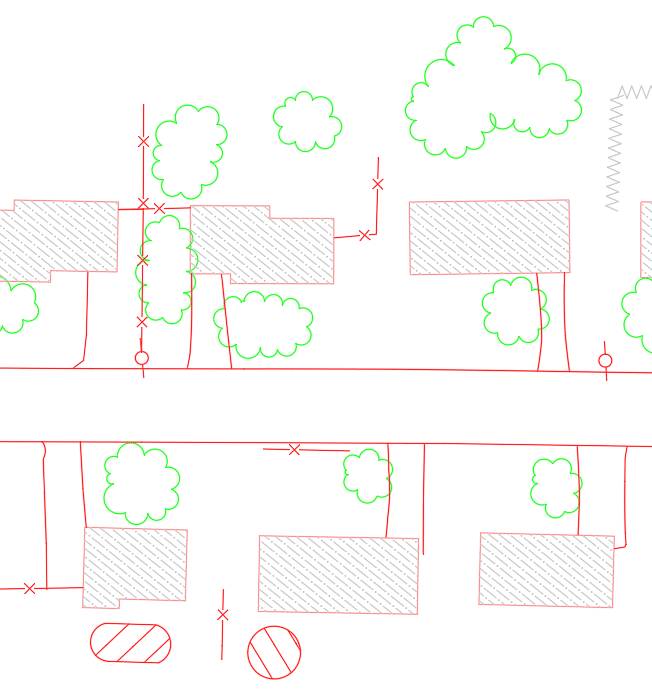 Printed: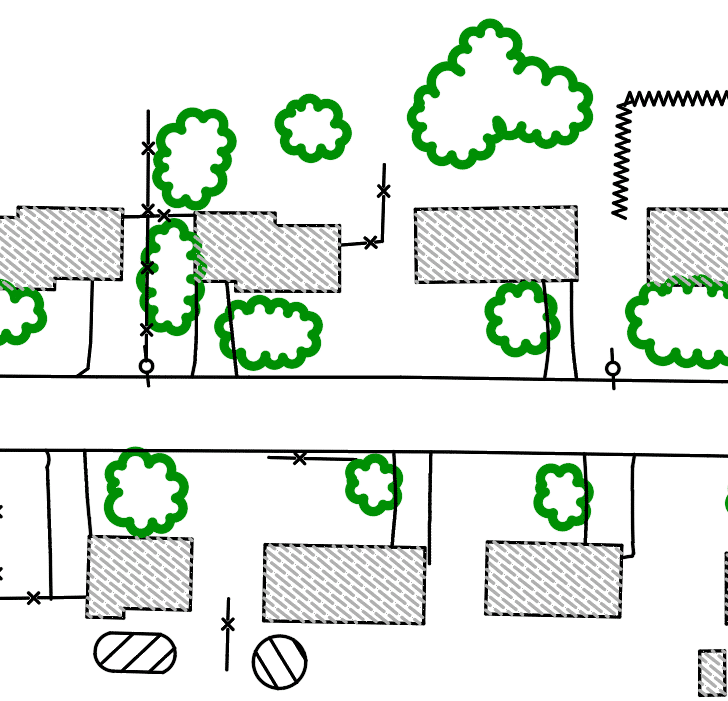 CTB files are the intermediary between the drawing on screen and the final printed product.  If one is not used, what you see on screen is what is in the print.  They are used to transform what is seen on screen to what is displayed in the print.
Many AutoCAD users rely on several CTB files to print documents to various regulatory standards.  Here is why…
The City of SolidCAD requires a sanitary sewer layer to be red on screen but print black and thick (1mm).
The District of Cansel requires that same sanitary layer to be red on screen but print red and not so thick (0.7mm).
42 other standards exist and a unique CTB file is required for each of them.
Here is the SolidCAD CTB file:

Here is the Cansel CTB file:

THESE ARE NOT REQUIRED!
Yes, that was a little tongue-in-cheek.  Sometimes you're sent a file and you just need to print and use the available CTB.  But if you have the time, inclination, and desire to make things a little easier on yourself, understand it's possible.
Do This Instead
The solution here is actually very simple.  Follow these steps.
1.Set the line weight properly for the layer based on the regulatory body standard.

2.Use the out of the box monochrome.ctb file.  This file prints all 256 Index colours in black.

How to print hat sanitary layer in red when the CTB file prints all colours black, you ask?  Well, I didn't say the CTB prints all colours black, just the 256 Index colours.
3.When colour is required set the layer colour, not to one of the 256 Index colours, but to one of the 16.7 million True Colours.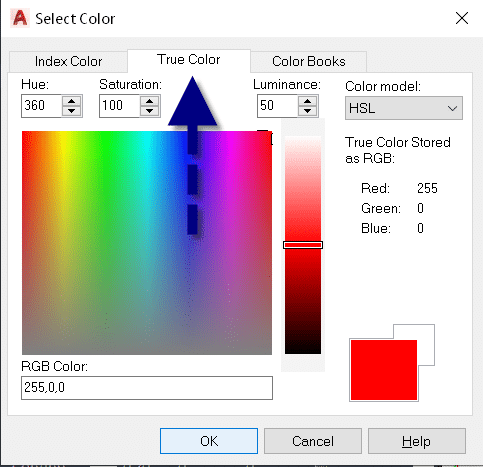 4.You need to print a grey shade?  Again, choose a True Colour; just choose a colour at the very bottom.  Use the slider on the right to control the shade.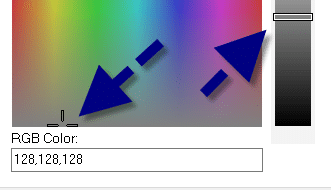 You see, the CTB file does not control the output of True Colours, only the 256 Index colours.
Enjoy!
Related Posts
Autodesk Desktop Connector Update
June 1, 2021 (v. 14.10.0.1456) Do you use BIM 360 and AutoCAD products?  Do you have the Autodesk Desktop Connector installed?  If so, there is a new update.  This may not be news to you as there are frequent ...
Civil 3D 2020.6 Update
Fixes, and of course new features are included with this update.  Here are the release notes.  Read on to discover what's new. Fixes There have been many defect fixes and you can read about them here.  ...
How to Build a Digital Project Dashboard for Plan Documents
This story was originally published by Bluebeam, Inc. on the Bluebeam Blog. Digitizing plan documents is only as effective as your ability to access them as you work. Digital dashboards in Bluebeam Revu make ...