CTC & Feature Lines – Establishing the Hierarchy of Power!
Which option do you choose when creating a feature line? In my early days of learning Civil 3D I was given an analogy of buckets. That any of the objects in a site, "Bucket", could not interact with other objects, this was the purpose of sites.
This analogy was half-true and only the tip of the iceberg.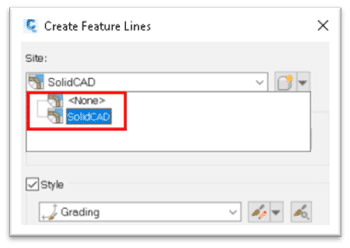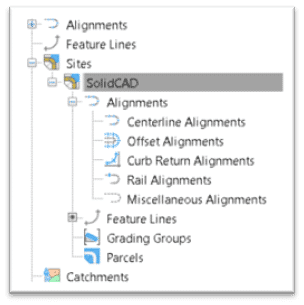 For starters, sites can only house certain objects, and only parcels and grading groups are confined within sites.
Alignments and feature lines have the option.
The limited interaction between these "Buckets" only limits the interaction of the objects in a site from communicating with the objects in another site. That's why we can choose to restrict feature lines and alignments.
However, when feature lines are contained in a site, we have additional control over their interactions with one another.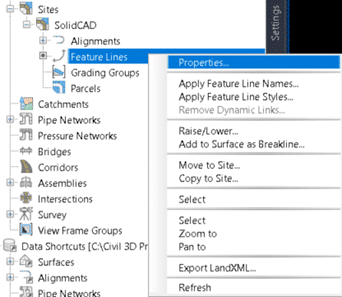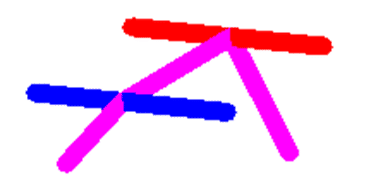 This is called Split Point Resolution and it allows us to set which feature lines govern at a crossing. Assigning styles to feature lines, we can set which styles are the most important for the design.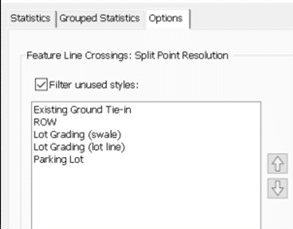 I use this for lot grading to manage a variety of constraints and to make sure that right of way and existing elevations are respected.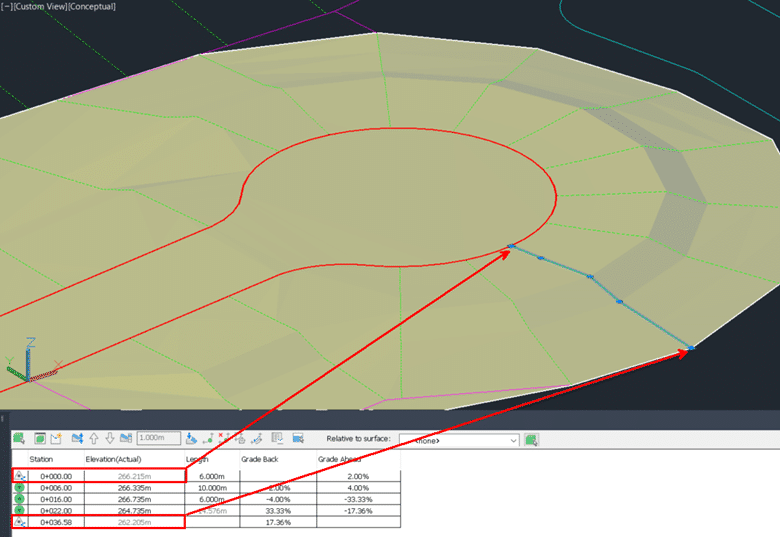 Using the split point resolution while grading this cul-de-sac, it ensures the lot lines obey the right of way and the existing tie in points.
This technique can be used in many other grading scenarios like drops in a curb or pond access paths.
It is a powerful concept that not many designers have embraced yet.
And if that isn't powerful enough for you, consider using CTC Software's Auto Grader to automate the rest of your grading! This tool dovetails beautifully with the native split point resolution for feature lines in sites.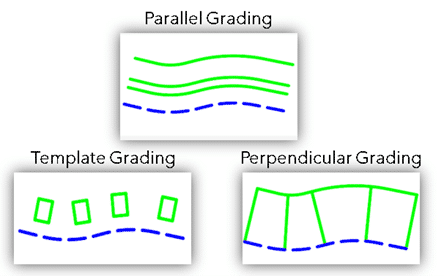 Auto Grader has 3 different types of "Grading Families" that can be used to tackle almost any grading project.
Parallel Grading allows mass dynamic stepped offsets from one or multiple baseline feature lines. Offering flexible grading for project areas such as curbs or ponds
Perpendicular Grading allows mass insertion of elevation points/grade breaks across feature lines connecting to a baseline feature line. Offering automated grading solutions for lots in a subdivision or drop curbs.
Template Grading is the newest addition to this tool allowing incredibly flexible 3D insertion control over template feature lines. Allowing you to establish grades from baseline feature lines and associate relative grades to the inserted template. This offers unparalleled flexibility for operations such as building envelope insertion.
Hopefully, this challenges you to find even more efficiencies in your use of feature lines.
Related Posts
Autodesk Desktop Connector Update
Do you use BIM 360 and AutoCAD products?  Do you have the Autodesk Desktop Connector installed?  If so, there is a new update.  This may not be news to you as there are frequent updates, but this one is somewhat ...
Label Genie for Civil 3D: New Features
Label Genie, with it's recent debut, changed how we do Civil 3D sheet annotation. Allowing automated insertion of labels across multiple drawings and layouts at once, Label Genie turns hours of work into minutes. ...
Auto Grader for Civil 3D: New Features
Auto Grader is a game-changer in Civil 3D site grading. Through dynamically linked feature line sets, users can create grading families for parking lots, ponds, subdivisions, and more. The latest release features ...