Overview
Chaos Group is a worldwide leader in computer graphics technology that helps artists and designers create photoreal imagery and animation for design, television, and feature films. Chaos Group's physically based lighting and rendering software V-Ray is used daily by top design studios, architectural firms, advertising agencies, and visual effects companies around the globe.
V-Ray's award-winning 3D rendering software helps artists, architects and designers visualize anything imaginable. Trusted by the top architecture firms, and integrated into the pipelines of the biggest film and visual effects companies, V-Ray is built to handle your toughest scenes and biggest projects.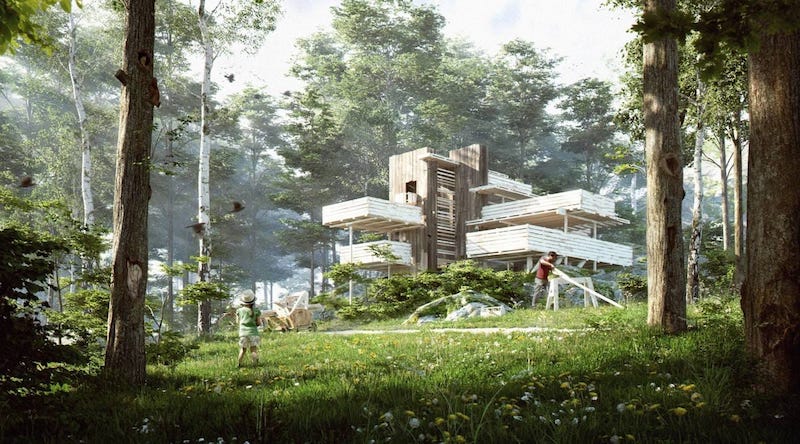 V-Ray 6 for Revit is Out Now
V-Ray 6 for Revit unifies the design development and visualization of Revit models and opens the door to unparalleled collaboration. Arch viz specialists can bring Enscape materials and compatible 3D models into V-Ray and build on them to achieve photorealism. Progress can be shared via Chaos Cloud Collaboration speeding up the review and approval process. Users can add road markings, wall cracks, and autumn leaves with the help of V-Ray Decal. Custom cloudy skies can be created with ease using the new procedural system. And much much more.
Enter a new chapter of project development and visualization in Revit. Efficiency like never before.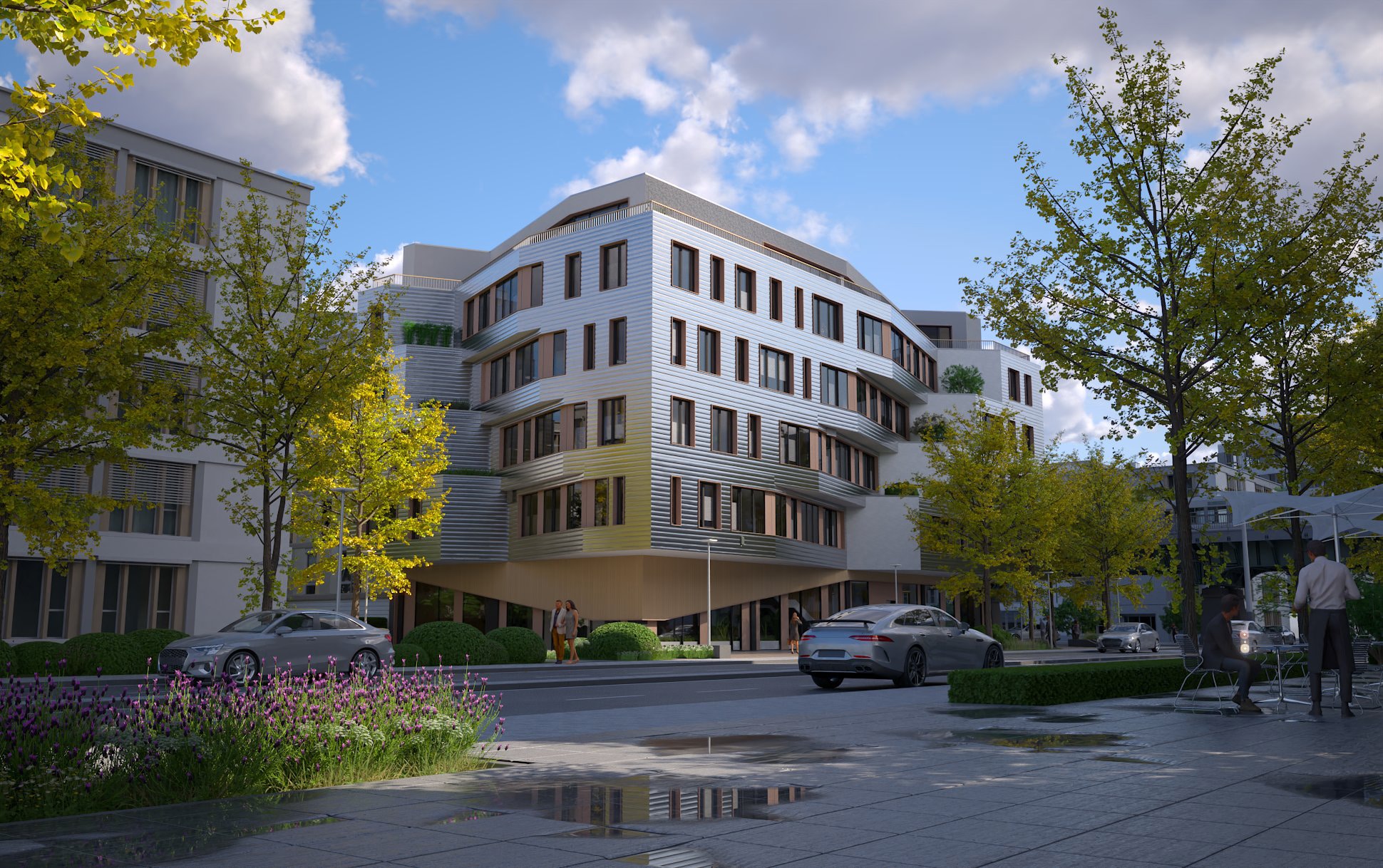 What's New
Procedural clouds
Enrich blue skies with exactly the clouds that you envision. The new procedural cloud system is flexible and memory-efficient. You can simulate a variety of cloud conditions and animate their movement when exporting solar studies.
V-Ray Decal
Project unique materials onto any surface and across multiple objects in your model. Create road markings, graffiti, or imperfections, and give them realistic relief using displacement.
Chaos Cloud Collaboration
It's easy to share work and collaborate with internal and external stakeholders on the cloud. With Chaos Cloud Collaboration you can upload your images and image panoramas straight from the V-Ray Frame Buffer and significantly speed up the review and approval process.
Finite Dome light
Embed your model into an HDR image and adjust the surrounding environment to perfection.
Asset tags
Group families and materials with the new tagging system to manage complex projects more efficiently.
Realistic Generic materials
Visualize native Generic materials with improved fidelity and refine them to photorealism in the Asset Editor.
Improved Dirt placement
Place dirt or weathering effects exactly where you want them by including and excluding objects.
Enhanced translucent materials
Render materials such as frosted glass and marble faster with the improved subsurface scattering mode.
Iridescent materials
Create iridescent materials such as soap bubbles, oil spills, and polarized glass with the new Thin Film option.
More accurate reflections
Render metals and other rough reflective materials with improved accuracy.
All assets inside Chaos Cosmos
Access the V-Ray Material library through Chaos Cosmos and manage all your 3D content from a single location.
View panoramas in the VFB
Preview spherical panorama renders directly from within the V-Ray Frame Buffer, removing the need for third-party tools.
Composition guides
Find the perfect angle for your composition by using classic proportion guides, or create your own.
Lighting Analysis on GPU
We've added support for the Lighting Analysis render element to calculate the light intensity of spaces.