Revit MEP and CTC– Schedule XL
Having troubles keeping your MEP notes from Excel in Revit up to date? Schedule XL is the right tool for you.
Schedule XL allows you to create schedule views (drafting view or schedule view) within Revit from your Excel worksheets. Simply create an Excel file with your MEP notes in the format you'd like and push that information to your Revit project.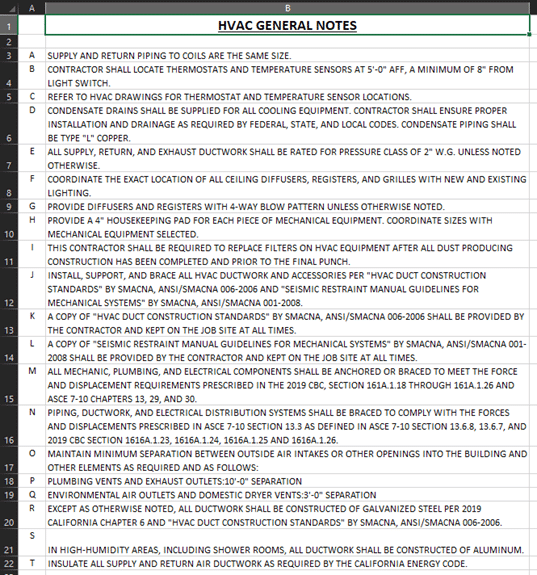 Within Revit, select the CTC Schedule XL tool and add your Excel file that you'd like to be placed in the project.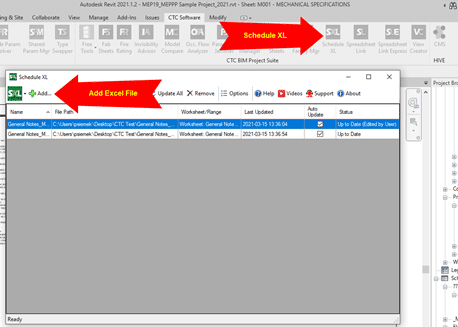 Once added, you can override/preserve any graphics or formatting of the Excel file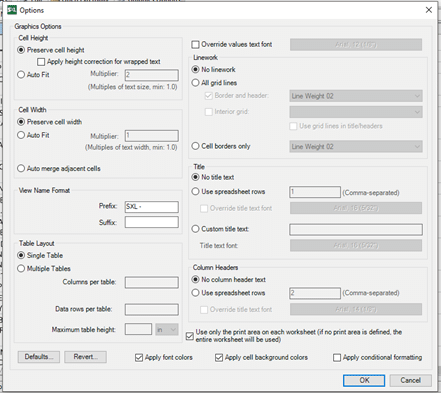 As you make your modifications to the graphics, select "OK" and Schedule XL will create a new Revit view for you. Place the view onto the desired sheet.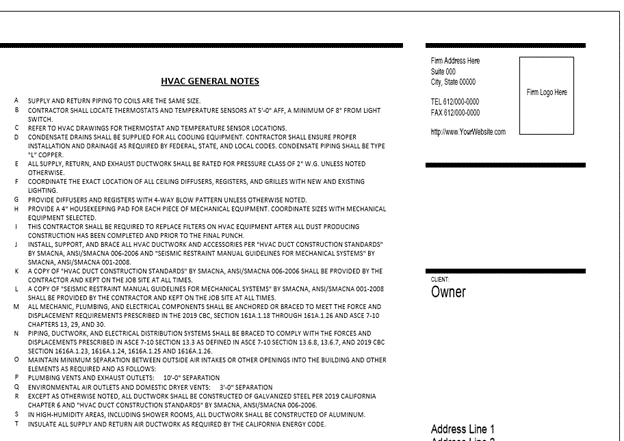 As your Excel notes update and change, you can use Schedule XL  to verify if your project has the latest updated notes. Schedule XL has a "Status" feature to indicate if your Excel note files are up to date. With the "Status" showing "Out of Date", simply click "Update" to apply the new changes.

Schedule XL is a great tool for including outside data from other sources (Excel) to be a part of the Revit environment. With a simple Excel to Revit workflow, you can get any information across to a project with minimal effort. Schedules can also be configured to automatically update when the Revit project is opened if the original spreadsheet has changed.
Related Posts
Autodesk Desktop Connector Update
Do you use BIM 360 and AutoCAD products?  Do you have the Autodesk Desktop Connector installed?  If so, there is a new update.  This may not be news to you as there are frequent updates, but this one is somewhat ...
Installing AutoCAD 2022 and Other Autodesk 2022 Applications
AutoCAD 2022 is here and it has a new installer.  Very few clicks are required, which is good and easy, but what if you need to customize your installation?  Read on… Installers can be customized by logging ...
AutoCAD 2022 is Here
It's springtime and the birds are singing.  Also, Autodesk has released the latest version of their flagship CAD package, AutoCAD 2022.  Click to peruse the Autodesk Documentation. Read on to see some notes ...