Understanding Product Lifestyle Management (PLM): The Path to the Digital Future
In my opinion, the most painful product lifecycle management (PLM) failures happen when companies struggle to understand the concept and implement it in their organization. This technology is made to help them. When I speak to companies, I hear things like – "We tried to organize ourselves, but PLM was such a complex idea. We decided to stay unorganized." It hurts me to think about the failures of technology despite the powerful idea of PLM.
I want to focus on explaining why you need PLM and how to identify if it can help support your product development and manufacturing operations. Understanding this will help you get prepared and organized for the digital future.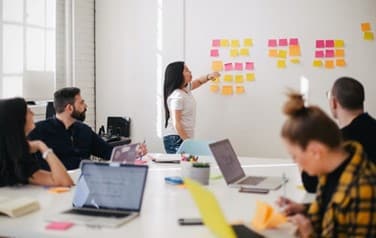 CIMdata defined digitalization as "The business strategy best geared to extract real-world value from digital data", whereas their definition of PLM refers to a "strategic business approach, NOT just technologies, a consistent set of business solutions".
I've noticed a growing interest in product lifecycle management and its benefits in the last year. As companies look to improve their product offerings, refine supply chains, and organize their business, PLM is one of the best tools to achieve these goals.
When implementing PLM, your organization should be setting goals and KPIs regularily along the way. Our software will allow you to collaborate with SolidCAD and suppliers to integrate important data from their end as you assess each step in your process.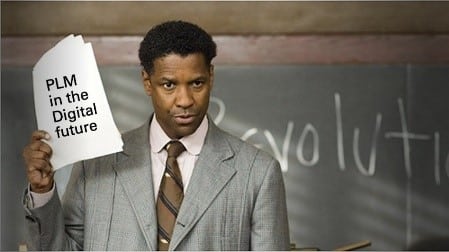 As your organization goes through each of these stages, you should be collecting and entering data into your PLM software. We will help you streamline the process and allow you to eliminate tedious data re-entry. This means that your PLM software should smoothly integrate with your enterprise resource planning (ERP) system.
You may be wondering why PLM is important for our digital future. Expected results for companies using PLM software include:
Lower product costs:
PLM is an iterative process that your organization will refine with each cycle, one of the most common goals is to lower production costs. This may seem intuitive for any company that engages in product development, but it's important to point out that PLM achieves this by creating a more refined supply chain along with a streamlined production process.
Greater product quality:
In a similar artery to lowering product costs, product quality should increase as you foster the PLM process. Whether it's finding more diverse materials or better parts at the right price, each cycle should push you to assess your sourcing, development, and production methods to improve your offerings.
Faster time to market:
This is a direct result of improving your supply chain along with manufacturing and logistics. PLM is not only a about single product throughout its lifecycle; it is a tool to have comparable data that allows you to streamline and improve the steps in your process.
So, what does PLM currently offer? PLM provides a central repository of accurate information that geographically dispersed personnel can access. In a post-2020 world where more and more teams are working remotely, there's undeniable value in this system that facilitates accurate data sharing and collaboration don't you think?
To summarize, here are the 5 main reasons that you will need PLM based on my knowledge and conversations with customers:
Increased productivity: PLM facilitates the process of lifecycle management and drives improvements across the series of cycles for the given product. Implementing a scalable PLM platform increases employee productivity by consolidating designs, communications, workflows, and product data in a single place.
Accelerated time to market: The smoother the workflow and the higher the productivity, the faster your organization will be able to bring products to market.
Increased revenue: As you accelerate your time to market with PLM, you'll also be reducing production costs. The intersection between those two actions will improve your margin and help you scale up your business. You can't just think of PLM as a way of improving workflows; one of the most critical KPIs after a few cycles is how it is impacting your revenue.
Accurate data sharing: PLM organizes your data, helps you keep track of it, and allows for sharing with the right stakeholders at the right time (both internal and external).
Improved product quality: More accurate data and improved workflows are always going to lead to improved product quality. I believe, that is another contributing factor to increased revenue. Regardless of an organization's position in the supply chain. That stands for both business and commercial transactions. As you refine your PLM steps and drive even minor improvements, you'll see the difference in the product for sure!
From a business development representatives' point of view to you, I can assure you that lifecycle management issues can be found across small, medium, and large business. When it comes to growing and improving your company, PLM solutions are the digital future.
Get in Touch:
If you made it this far in reading, you're probably ready to get started on the path to the digital future. Learn more on our website: https://www.solidcad.ca/products/autodesk-products/product-lifecycle-management/
If you prefer to get in touch with us directly, please contact myself and my team at tanya.petraglia@solidcad.com for more information, or meet our team at upcoming events: https://www.solidcad.ca/product-lifecycle-management-events/
Tanya Petraglia – Business Development Manager – Helping customers connecting processes with PLM- Manage 360