Why You Should Move Technical Documents to the Cloud
Increasing operational efficiency is a crucial metric for any modern organization.  Teams are struggling during the Covid-19 Pandemic due to the reality of having a smaller remote workforce. Having reliable access to critical technical documents is an essential piece of this puzzle and is more challenging when a business has many locations.
For some, finding these technical documents can be a manual process bogged down by email requests and phone calls. The chance of delays is high in this workflow, as it may take some time to locate the correct document or correct revision.
1. Increase efficiency by centralizing your technical documents
Accruent Meridian Cloud is a world-class technical document management solution that hosts all your organization's mission-critical data in a centralized, secure cloud site. It features the following capabilities:
Change management via automated workflows and notifications
Secure collaboration to contractors on projects via Meridian Portal
Increased efficiency by providing users a single source of truth
2. Meridian Cloud excels at hosting facility-based documents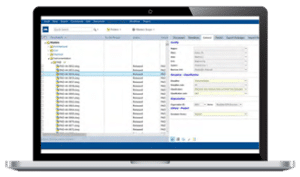 Meridian Cloud fully supports the three most essential Facility document types:
Facility documents

These technical documents house operational information on the project and as-built items. Full revision history is available for any updates made. (i.e., Flow Diagrams, equipment specs, procedures, etc.)

 Project documents

This document type focuses on technical documents that are under modification and are not as-built. They can contain various information about the project. (i.e., project schedules, emails, etc.)

Generic documents

Generic documents contain miscellaneous information linked to a project (i.e., images, code, and more).
3. Full asset management support
You can link all your technical documents directly to locations, equipment, work orders, and assets directly for quick reference. This integration improves the value of both Meridian and your current computerized maintenance management solution (CMMS). Users can access Assets from Meridian or reference the relevant technical documents quickly from your preferred CMMS platform.
4. Project controls and automation to improve efficiency
Meridian Cloud's project-centric design enforces change control through familiar workflows with full notification support. Ensuring any concurrent engineering endeavors are smooth and efficient.
5. Powered by the best industry standards
Adhering to the Process Industry Practices (PIP) standard, documents are organized by robust metadata for information, description, and classification. Custom Properties that are common to your data and can also be created.
6. A solution that molds to your business's needs
Meridian Cloud is fully configurable and allows your organization to shape the tool to your data requirements.  Document types, collections, custom properties, numbering, and naming conventions ensure your information is complete, accurate, and easy to find.
 7. Fully secure on a world class enterprise platform.
Housed on industry-standard secure Microsoft Azure servers, Meridian Cloud relies on ISO 27001 certified Microsoft physical and network security. Meridian Cloud extends the Azure platform with operation controls based on industry best practices for public cloud services including, but not limited to:
Role-based access controls
Data security
Purpose-built clients
Staff security training
Regular audits
8. Meridian Cloud offers users specific web clients based on their roles
Meridian Explorer

The perfect web-based client for searching, commenting and sharing technical documents with other departments such as operations, maintenance, work schedules, and purchasing.

Meridian Power

Built for engineering teams, Meridian Power provides the ability to modify and create engineering information in a controlled project environment. Manage your Technical documents with the aid of automated naming, numbering, and tracking of CAD references.

Meridian Portal
Meridian Portal provides a secure cloud-based location where internal teams can collaborate with external contractors and vendors. Data packages are controlled and validated throughout the hand over process.
 To learn more about Meridian solutions and how they can help your team, please contact the  SolidCAD Meridian team.
Related Posts
How Meridian Portal Can Help You Streamline Online Reviews
A typical review scenario can look like the following: a technical drawing or document needs to be approved internally by a group of experts.  The relevant documents are gathered from various sources, printed, ...
How a CMMS System Can Increase your Business's ROI and Uptime
Have you been tasked to minimize your equipment downtime, increase asset condition visibility and spare parts?  If so, this can be a daunting task for an asset–heavy organization to move to a more ...
How a Localized, Multi-Language CMMS Can Streamline Global Operations
Any sizeable global corporation that maintains sites worldwide knows how language barriers can negatively impact communication and team productivity.  Let's break this down: If person-to-person communication ...