Company Info
Machinage Piché specializes in the design and manufacturing of automated equipment for the wood processing industry. Over the past 40 years, their company has carved out a place for itself with an international clientele thanks to its cutting-edge expertise. They provide tailor-made solutions to optimize each stage of secondary wood processing. Each of their solutions stands out for its ingenuity, efficiency, and unparalleled performance.
Machinage Piché has a long history with SolidCAD, dating back to the early 90s, and continued before SolidCAD, when they worked with Cansel and continued this relationship through the recent merge back in 2017.
Improving design-to-manufacturing processes with AutoCAD, Inventor Professional & Vault!
The Challenge
Machinage Piché was facing difficulties with slow and inefficient design-to-manufacturing processes which delayed their production deadlines. The software they were previously using also made it impossible to create detailed views for production at the speed they were expecting especially for their clients. In addition, they also had only one contact person with their previous provider which made it difficult for them to receive quick responses and support to their urgent queries.
With Machinage Piché's rapid growing success, and swift expansion across the United States in the past 5 years, they found themselves in need of a reliable partner with adequate resources to support their ever-growing projects.
The Solution
Machinage Piché knew they needed to upgrade their systems processes and therefore reached out to our team an assessment of their current workflow and identify potential areas of improvement. SolidCAD's software experts helped them explore various Autodesk products, and specifically the features of Inventor that Machinage Piché's team were not previously aware of. With Inventor's professional-grade 3D mechanical design, documentation and product simulation tools, Machinage Piché immediately found the software to be faster and far superior in addressing their needs.
With the help of our highly skilled team and extensive resources, Machinage Piché underwent a reevaluation of their needs, and workflow assessment resulting in the implementation and standardization of AutoCAD LT, AutoCAD Mechanical, Inventor Professional and Vault Office for 3D users as well as personalized training for their team.
The Results
Since implementing these solutions, Machinage Piché has noticed an increase in collaboration between teams and in productivity due to the faster and more flexible
Using Inventor, along with the training they received from our team, has helped them decrease drawing time by 50%
The Design Centre with AutoCAD and Inventor has been more successful in optimizing their production, allowing the company to reach their deadlines 25% faster
Machinage Piché has access to more resources now with SolidCAD and can get timely responses to all questions and requests.
Software and Services Used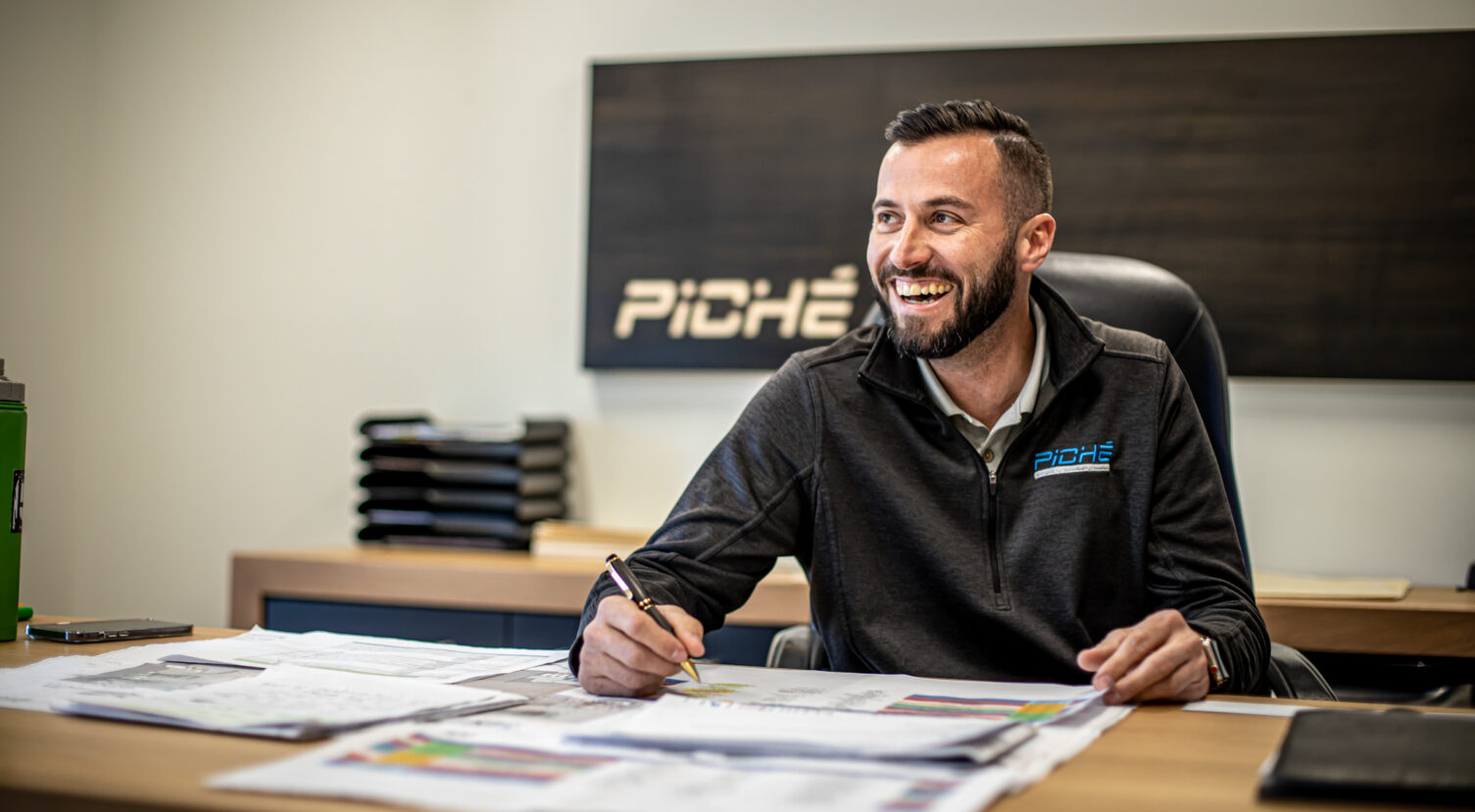 Implementation and Training

Support
Testimonial
We are very satisfied in our long-standing partnership with SolidCAD. They are quick to respond to our requests, the staff are very knowledgeable, and the prices are competitive. We feel that the people at SolidCAD are motivated, take pride in their work, and stay up to date on the latest technological trends. We would recommend anyone else facing the same challenges we were to reach out and request a demo to explore vast potential of SolidCAD's resources and skills.
-Guy Ayotte,
Project Manager / IT Manager/ 3D Integration Manager at Machinage Piché