What's New in Plant 3D 2022
One of the strengths of AutoCAD Plant 3D is its customizability. For example, it allows users to build custom P&ID symbols and tags to suit their project needs. Whenever I conduct Plant 3D training, I'm always asked if there is a way to copy custom symbols from one project to another. Unfortunately, my answer was always no. That is, until this new feature of AutoCAD Plant 3D 2022.
Say hello to Project Compare. Project Compare allows you to see differences from 2 projects and lets you sync data from one to the other.
In this example I am comparing a SEED project with a DEMO project. The SEED project contains the custom P&ID symbol. As you can see, the tool compares more than just P&ID objects.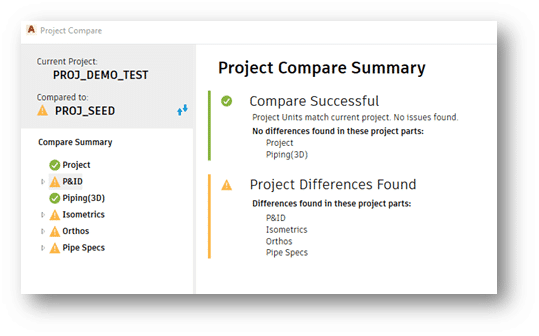 I've selected the P&ID category and applied the synchronization settings. The preview will provide a list of what items will be synchronized. After reviewing the information and a few clicks I can now bring in the custom symbol into my DEMO project.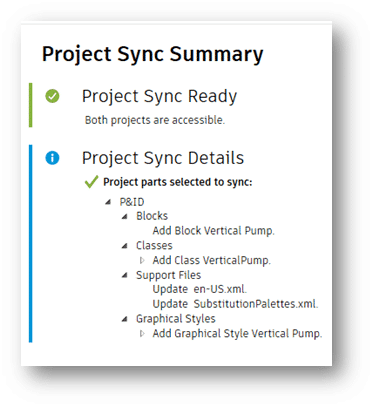 After the synchronization process, the DEMO project is now updated with the custom symbol from the SEED project and is ready for use.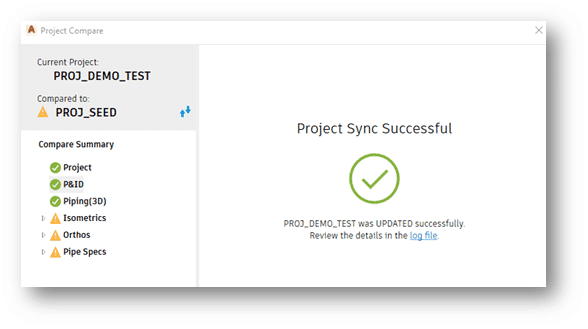 This new feature is time saving. There is no longer the requirement of rebuilding the symbol for new or existing projects. You can just compare and synchronize.
If you would like more information on this process, please don't hesitate to contact us.